How To Get Fit Without Even Leaving The House
Thanks to the rise and rise of at-home workout videos, it's never been easier to get fit from your living room.
We're not referring to that '80s-era Jane Fonda-esque VHS business, either. No high-cut leotards and legwarmers here -- unless that's your vibe, of course.
Today it's all about quick, snackable online workout videos, and platforms like YouTube and Instagram are full to bursting with 'em.
Texas-based yoga teacher Adriene's YouTube channel 'Yoga With Adriene,' for example, has 4.7 million dedicated followers who regularly tune in to zen out with her.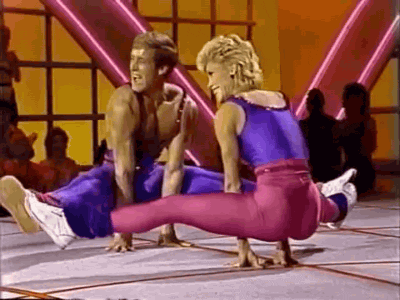 Fitness instructor Cassey Ho from LA merged pilates and video blogging to create 'Blogilates', helping to (virtually) transform millions around the world.
Aussie Kayla Itsines is doing just as well. Thanks to her highly successful Sweat app and Bikini Body Guide, she currently boasts 11.2 million Instagram followers and cracked the top 10 of the Financial Review Young Rich List in 2018.
It's easy to see the appeal of these type of online videos and programs.
A lot of them are free, require little -- if any -- equipment and can be done whenever you want and at your own pace. Perfect for busy people and those just beginning their fitness journey.
Best of all, you don't have to leave the privacy of your living room.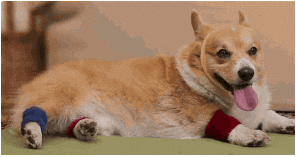 Your complete full body workout
Check out the video above for plant-powered personal trainer Tanya Poppet's fave at-home, five-exercise full body workout.
"The focus here is on strong, controlled movements to help strengthen our body from the ground up,' she told 10 daily.
"This workout is entirely bodyweight, meaning you can do it any time and anywhere."
Repetitions: start with 18 reps for each exercise then drop down to 16, 14, 12 and 10 for the final round -- for single-sided exercises, do half the reps on each side.
Time: set yourself a time limit of four minutes to get through each round -- if you finish before the four minutes take the remaining time as a rest.
Exercise 1: 1 ¼ squat
"A great way to help activate those glutes as you move through the squat is to try and separate the earth with your feet -- pressing into all three corners of your foot. Keep that tension as you sit down into your squat," Tanya said.
Why it works: "I like the 1 ¼ rep squat as it prompts you to focus on good positioning as you move through different phases of the squat," she said.
Exercise 2: Elevated push-up
"When performing these push-ups try to create the shape of an arrowhead with your elbows and the crown of your head when you lower down into your push-up. This will help you maintain good alignment as you move through," she said.
You can perform these with your hands elevated on a bench, coffee table or a couch -- just make sure it's steady and stable.
Why it works: "Elevated push-ups are a great way to modify the regular push-up and will help you get through the higher rep scheme whilst still maintaining movement quality."
Exercise 3: Lunge to hinge
"When performing these two exercises I want your focus to be mainly on that front, grounded leg -- it's the one that will be doing most of the work here. Just like with our squats the weight should be evenly distributed between all three corners of the foot. Aim to keep your hips even and keep your chin slightly tucked," Tanya said.
Why it works: "Single leg exercises are a great way to challenge stability and function. These are two great exercises combined to really challenge the glutes, legs and core."
Exercise 4: Prone shoulder squeezes"This movement starts from your shoulder blades. The aim is to pull your shoulder blades together as your arms lift off the floor. Notice I'm keeping my forehead glued to the mat. We want that mid-back doing the work, not the muscles surrounding the neck,' she said.
Why it works: "These shoulder squeezes are a great way to fire up the often sleepy muscles that help support our mid-back."
Exercise 5: Lateral bear crawlsNote: for this exercise, do one-minute rounds of 30 seconds work, then 30 seconds rest, four times in a row.
"When setting up your 'bear' position you want to keep your knees so they are hovering just off the ground. Shoulders and hips should be in one line creating a tabletop, not a bridge. Grip the ground with your hands to help protect your wrists," Tanya said.
Why it works: "This is a great 'full body' exercise which challenges all elements of core stability."
Loved your sweat-sesh with Tanya? Keep an eye out for her new fitness app, coming soon.
Feature image: Riley Turner Productions.