We're All Delaying Trips To The Dentist Because Of The Cost
For so many of us, regular dentist visits are just too expensive to keep up. But there is a plan to change that.
It's a real tooth ache. According to the Grattan Institute, about two million Australians who required dental care in the past year either didn't get it or delayed getting it because of the cost -- and the poor and disadvantaged are most likely to miss out on the dental work they need.
This is because most spending on dental care comes straight out of our pockets.
As if fillings weren't painful enough, we also have to fork out for them.
Of course there are other reasons people don't go to the dentist -- like fear -- but overwhelmingly, according to the Institute's findings, cost is the main factor.
Dr Carmelo Bonanno, Australian Dental Association Federal President, told 10 Daily that cost was a big factor, but added that the issues were varied.
"For some cost is a factor as is the lack of services in remote areas," he said. "Statistics show that many people only go to the dentist when they have a problem whereas they should be going regularly to prevent problems from occurring in the first place."
READ MORE: The 'Forgotten' Health Care: Why A Trip To The Dentist Costs So Much
Have you ever wondered why we don't have dentistry covered under Medicare?
Let's "brush up" on why.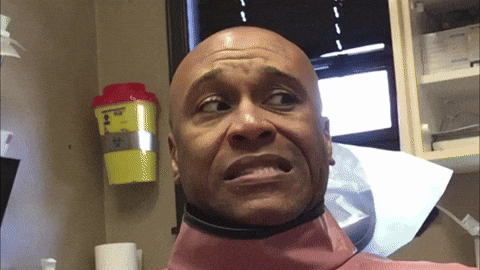 It dates back to when Medicare was introduced under the Whitlam Labor government in 1975, according to Dr. Heiko Spallek, head of the University of Sydney's Dentistry school.
"The government wanted to get dentistry on board, but they had so much fight from the medical doctors they just didn't bother to include it," Spallek told 10 daily.
"Dentistry as a profession has always lobbied against being included, because they wanted to have the freedom of determining their own fees."
Here's the drill. What is means for us is simple -- unless we go to a private health fund's own dental centre, we have to pay whatever a dentist wants to charge us. 10 daily recently reported that patchwork regulation around pricing means the cost of a simple scale and clean can range from $91 to $157, according to the Australian Dental Association's annual survey.
READ MORE: What Your Mouth Says About Your Health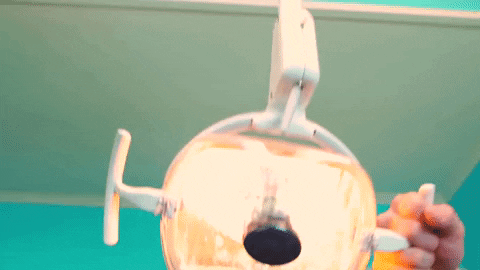 But now the Grattan Institute's Health Program Director, Stephen Duckett, wants to change that. "Universal dental care is a big idea whose time has come," Dr Duckett says. "All Australians should be able to get the care they need, when they need it, without financial barriers."
And it's not just our teeth that this could save. Oral health conditions can contribute to other health problems, including diabetes and heart disease. Most oral health conditions are preventable, yet people often end up going to a GP or hospital emergency department to be treated for conditions that could have been cleared up with earlier care.
The Institute is recommending that a roadmap be announced, including plans to expand the dental health workforce, followed by incremental steps towards a universal scheme.
It would be impractical to move to a universal scheme overnight. It would cost a lot of money -- about $5.6 billion in extra spending each year -- and more dentists and oral health professionals would need to be trained locally or recruited from overseas.
First, they say, the Commonwealth should take over funding of services for people eligible for existing public dental schemes, fund them properly, and enable private-sector providers to deliver publicly-funded care. Then the scheme should be expanded -- first to people on Centrelink payments, then all children.
They go on to suggest that within a decade, the Commonwealth should take the final step to a universal scheme.
READ MORE: Six Dentist-Approved Teeth-Cleaning Hacks For Seriously Pearly Whites Dr Bonanno told 10 daily, "the ADA supports policies that increase access to dental services for vulnerable Australians which is why we developed and proposed to Government the Australian Dental Health Plan (ADHP). The Grattan policy proposal mirrors much of what is suggested in the ADHP copy."
The ADA's advice on how to avoid costly dental procedures all together is simple.
"Developing good oral health habits early is important, and it's never too late to start," said Dr Bonanno. "Brush your teeth twice a day, floss once a day, eat a diet low in sugar, replace carbonated and sugary drinks with water and see your dentist for a check-up regularly."
After all, forking out for a check up is better than paying through the nose for root canal later.
Feature image: Getty