Pizza Is Healthier Than Most Breakfast Cereals So Hand Us A Slice
A cheesy, greasy, carb-filled slice of pizza is better for you than your favourite sugary breakfast cereal, according to nutritionists.
You read that right -- you officially have New York-based nutritionist Chelsey Amer's permission to ditch your bowl of Coco Pops in favour of a slice of meat lovers.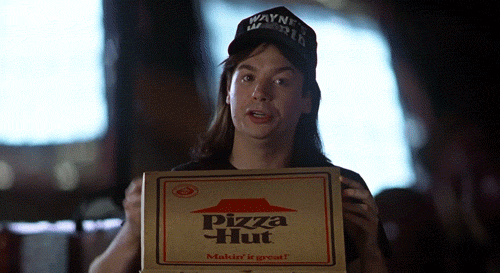 READ MORE: This 'Healthy' Recipe Has Gone Viral But Is It Actually Good For You?
That's because most cereals pack a huge punch when it comes to sugar, Amer told Delish.
Everyone's fave chocolate-y Kellogg's cereal, for example, contains 36.5 grams of sugar per 100 grams according to the nutritional info displayed on its website. Yep -- Coco Pops is literally one-third sugar.
A slice of pizza, on the other hand, contains more fat -- but much less sugar -- than most cold cereals Amer explains. That means opting for pizza means you'll dodge the quick sugar high -- then crash -- a cereal can leave you with.
The Daily Meal added it's cereal's lack of protein and healthy fats as contributing to its "nutritionally bleak" standing.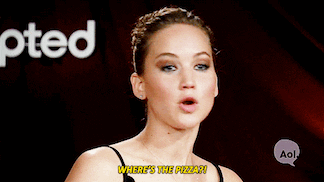 "You may be surprised to find out that an average slice of pizza and a bowl of cereal with whole milk contain nearly the same amount of calories," Amer said.
However, pizza packs a much larger protein punch, which will keep you full and boost satiety throughout the morning.
READ MORE: Sniffing Chips Can Apparently Curb Your Cravings For Them
Look, let's not get too carried away. While a slice of pizza might be healthier than your morning bowl of sugar, er ... we mean 'cereal,' that's not to say all pizzas, or cereals, are created equal.
Kirsten Scott, a Bondi-based holistic health coach, doesn't agree that pizza is a health food or a healthy breakfast -- but did tell 10 daily that a slice of pizza would "definitely be lower in sugar and have a good content of fat and protein and more nutrients than the average standard breakfast cereal for sure."
In her opinion, a healthy breakfast contains a balance of protein, fat, fibre and greens and low in sugars to balance out blood sugar levels in the body. "I recommend my clients make my FAB4 smoothie to start their day," she said.
Health's contributing nutrition editor, Cynthia Sass, described her ideal brekky as "a cereal made with whole grains, nuts or seeds, and fruit with organic grass-fed milk or plant-based milk" -- it's a better choice over a grease-laden pizza made with processed meat like pepperoni on a white flour crust, she said.
If you really need your pizza fix in the A.M. then Luke Zocchi -- that's Chris Hemsworth's trainer btw -- has a cheeky-yet-healthy brekky pizza recipe for you to tuck into.
Luke Zocchi's Delicious Brekky Pizza
Prep time: 10 minutes; cooking time: 8 minutes; serves: 2.
Ingredients: 100 g (1 cup) rolled oats; 4 eggs; ½ cup chopped marinated artichoke; 60 g (1 cup) chopped broccoli; 40 g (1 cup) chopped English spinach leaves; 2 tbsp olive oil; 125 ml (½ cup) tomato-based pasta sauce; ½ cup shredded Havarti cheese; 2 tsp dried oregano; sea salt and freshly ground black pepper
Method: Preheat the oven to 190°C (but this can be done on the stove top as well). Mix the oats and 2 eggs in a small bowl, season with salt and pepper and set aside. Heat a frying pan over medium-high heat and spray with cooking spray or use 1 tablespoon of the olive oil. Add the oat mixture and spread thinly to shape into a round pizza base. Cook for 1 minute on each side, then remove from the pan. Spread the base with the pasta sauce. Spread half the shredded cheese over, followed by the mixed vegetables. Finish with the remaining cheese, then sprinkle with the oregano. Crack the remaining eggs onto the pizza. Season with salt and drizzle with the remaining olive oil and bake for 6 minutes, or until the cheese is melting and the eggs are opaque but not overcooked. Cut into slices and enjoy.
Feature Image: Twentieth Century Fox.