Women Reveal Their Bloody Awful First Period Stories
It's an experience that bonds all women -- their first period. Only most of the time, the experience of finally 'becoming a woman' isn't quite so great.
From being told "You're finally a woman", to completing a walk of shame to the bathroom with your back pressed against the wall -- every woman out there has or has heard at least one horror first-period story.
Let's be real though, these are bonding experiences. They truly are. That's because even celebrities, such as Studio 10 host Sarah Harris, have a tale to tell that will no doubt resonate with scores of women.
READ MORE: Finally! Tampons And Pads Will Be GST Free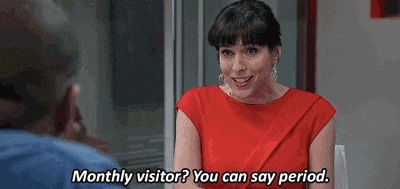 "I was 11 when I got my first period, and I cried... and I cried," Harris told 10 daily in a revealing video chat.
Even the ladies in the 10 daily office were quick to share their stories -- with most recounting the "embarrassing moment" they learned they had "become a woman".
Contributing editor Claire Isaac revealed the moment she got her period for the first time left her brother "looking really worried".
READ MORE: Women Share The Most NSFW Questions They've Been Asked By Men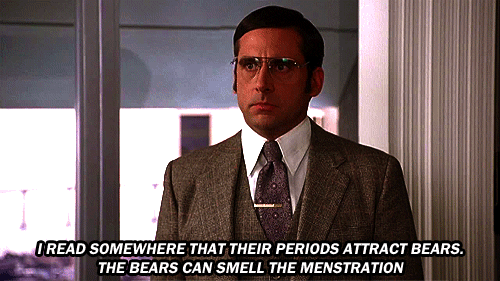 "I was about 13 and I got out of bed and went down to breakfast in my nightie and my brother gasped in dismay like something terrible had happened and he looked really worried. Turned out I had blood all down the back of me from my pad leaking and I didn't know. I just yelled something about cutting myself shaving and ran out."
Tanya Hennessy, who hosts Network 10's The Loop also shared her experience which involved a rabbit-proof fence on a school excursion.
To learn all the nitty-gritty (and, frankly, hilarious details) check out our video above.
Feature Image: Getty