Doctors Are Urging People Not To Use Lush Bath Bombs As Sex Toys
Welcome to today's edition of This Is Why We Can't Have Nice Things.
In today's episode, doctors are warning people (who are the worst) not to use Lush's new Valentine's Day bath bombs as sex toys.
Earlier this year the brand got everyone just a little bit excited when it launched a collection of bath bombs shaped in the most sexual emojis known to man.
We're talking an eggplant, banana and peach.
READ MORE: The World's Largest Bath Bomb Is Here To Delight And Disturb You
But it wasn't long after the announcement that Twitter went into overdrive with users predicting that "at least one dumbass will try to use that eggplant bath bombs as a dildo".
This tweet is unavailable or no longer exists.
The idea quickly gained so much traction that Lush even released a statement telling its customers not to use the bath bombs in any other (weird) capacity.
Here's what they said:
"Our Valentine's Day range was invented to celebrate the fruits of love and bringing big aubergine energy into 2019. We're all about self-love at Lush, but to get maximum pleasure from our Aubergine bath bomb you should dissolve it in a hot bath. The steamiest part of your soak should be the water!"
But just in case those crazy cats among us need any more convincing not to stick an object made out of citric acid 'up there', 10 daily reached out to Dr Sally Cockburn (AKA Feelgood) who was genuinely shocked at the suggestion that someone would use a bath bomb as a sexual toy.
"The internal environment is very delicate," she said. "Look, it's got its own cleaning mechanism and it doesn't need any assistance from you."
READ MORE: Prepare To Cringe, The Nominees For 2018's Worst Sex Writing Are Here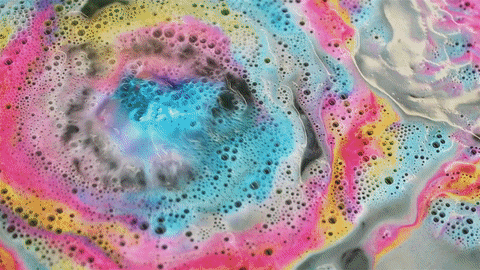 That said, while on the topic of baths, Dr Cockburn also warned against women using the jets in spas and hot tubs as a form of masturbation.
"Sending water up there can actually make you infertile," she said. "If you shoot anything up there it can go through the fallopian tubes and block them -- it is extremely dangerous".
Feature Image: Lush