Amy Schumer Celebrates 'Pooping' And Women Everywhere Rejoice
Let's get real here, is there anything better than having a good, solid dump after being blocked up for months?
No, there isn't.
In terms of relief, it's right up there with learning that drunken message you sent to your ex at 1:58 am failed to send.
Such a mood.
Amy Schumer, who is five months pregnant, knows exactly how good it feels, so much so that she posted an image to Instagram letting her followers know she was just granted "the gift of pooping".
READ MORE: Amy Schumer Reveals She's Pregnant
Next, to a serious-looking photo, Schumer (who is suffering from hyperemesis gravidarum, also known as morning sickness on steroids) wrote that she "felt like I had food poisoning for the past 5 months but yesterday my body gave me the gift of pooping".
She continued: "The kind you want to take a picture of and send to your sister. So you do and she asks you to please not do that and for all that I am grateful. Happy Sunday guys. I hope you take a really good poop today!"
Bless her!
READ MORE: Amy Schumer Shares Sweet Ultrasound Video, Urges Fans To Vote
Now, while pooping is absolutely one of the funniest topics around, there is a serious tilt to Schumer's post as constipation is a common side effect during pregnancy.
According to a 2015 study titled 'Epidemiology and Risk Factors of Functional Constipation in Pregnant Women,' the biochemicals changes in a woman's body that occur during pregnancy are to blame.
READ MORE: Experts Reveal Their Top Tips On How To Beat The Holiday Bloat
READ MORE: Cases Of Infant Botulism A Reminder Not To Feed Babies Honey
The study concluded that the hormone, progesterone, which is secreted in large amounts during pregnancy, causes decreased muscle tone and lower mobility of the gastrointestinal tract.
Not only that but as the fetus grows and the baby's head becomes engaged in the pelvis, the lower part of a woman's gastrointestinal tract becomes compressed.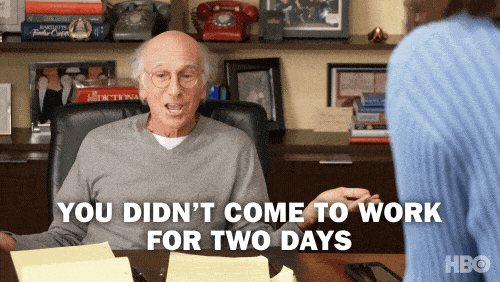 We're really selling this pregnancy caper, aren't we?
But it's not all bad, truly it's not, because there are some very easy ways to deal with the problem.
According to the Australian Government's Department of Health, poor dietary fibre and a more sedentary lifestyle can also contribute to the problem.
The department advises women who are suffering to up their intake of fibre rich foods such as "whole grains, fruit and vegetables" and even introducing a "wheat or bran fibre supplement" into their diet.
READ MORE: Married At First Sight's Sarah Roze Reveals She's Pregnant
According to Harvard Health, one of the best ways to help beat the blockage is to increase your daily fluid intake. They recommend drinking at least four to six glasses of water a day.
As for fibre rich foods, they recommend women go for "Brussel sprouts, apples, figs, bran cereal, and black beans."
Feature Image: Getty