There's Now A 'Shot' For Women To Have Better Orgasms
All it takes is one little prick.
Look away now if you're squeamish about blood and needles or embarrassed easily by sex talk, as -- ladies and gentlemen -- we're about to talk about both.
OK, here goes. There is now an injection you can have in your vagina that will give you a better sex life.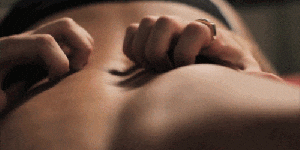 The procedure called the 'O-Shot' was discovered by Dr Charles Runels, (the same doctor who introduced the 'Vampire Facial'). And it's said to -- look away if you need to -- rejuvenate and revitalise clitoral and vaginal function.
Sorry about that.
READ MORE: Survey Says... Women Prefer Shopping To Sex
Dr Runels said he 'invented' the procedure on Valentine's Day in 2011, when his girlfriend -- who was a big fan of the Vampire facial -- asked him to inject her vagina, after he had been injecting blood into his penis for over a year to great, erm, reward in the bedroom.
#couplegoals.
But we digress. You see, it's now available down under.
And yes some may say that is the whole point. But we meant Australia, right?
According to Dr. Mike Shenouda, founder of Sydney's O-Shot Sydney Clinic, the procedure is simple and involves the extraction of PRP (Platelet Rich Plasma) which is taken from the patient's own blood. "Next the platelets are isolated and growth factors are released and activated by a chemical," said Dr Shenouda, who already performs anywhere from one to five O-Shots per week. "Finally, the plasma is re-injected using a tiny needle into the clitoris and upper vaginal area."
READ MORE: The Rise Of 'Snapchat Dysmorphia': Using Surgery To Look Like A Filter




Image: Getty



After the O-Shot, women experience greater arousal from clitoral stimulation, stronger and more frequent orgasms, increased ability to have a vaginal orgasm and an overall increased sexual desire, says the press release about the procedure.
"In addition, the O-Shot increases natural lubrication and decreases urinary incontinence," said Dr. Shenouda.
If you're wondering, the 30-minute process, which costs $1200 for one shot, and a further $800 for the second if you need it, is said to be relatively painless because it involves numbing cream being applied before the injection and the effects can last anywhere up to around three years.
And yes, Dr Runels' girlfriend was pleased with her results.
Someone out there could be having a very happy new year indeed.
Feature image: Getty