Ladies, This Ad Will Make You Fall In Love With Your Vulva
Praise it, like you should.
A Swedish feminine hygiene brand has created an ad that will make every.single.lady love her vulvae.
Created by Libresse, the ad aims to show the vulvae -- which comprises the labia, clitoris, and vaginal opening -- in all its glory.
The ad utilises similar looking things -- such as seashells, fruits, origami and even purses -- which all appear to be mouthing the lyrics to Fat Boy Slim's 'Praise You'.
READ MORE: What's The Actual Deal With Those Diet Teas?
The all-singing (and all-dancing) advertisement goes for three minutes and aims to celebrate all the different shapes and sizes that vulvae come in.
"At Libresse we are convinced that each vulva is unique and that differences are shouted," reads the brand's website.
READ MORE: New Study Finally Reveals What Men And Women Look For In Sexual Partners
It continues: "We want you to feel proud of what you have, ranging from pubic hair to the size of the scalp. Too bad that this little (but amazing) part of the body can actually have a big negative impact on self-esteem. Vulves and slides are the essences of what we are engaged in, therefore we use our voice to be more outspoken and open. We always explore the best ways to take care of your most intimate body parts."
The body-positive ad comes after an Aussie study carried out last year found that there had been a 54 percent increase in the number of women requesting vulvoplasty (which is basically cosmetic surgery on an otherwise healthy vulvae).
More alarmingly, 35 percent of GPs had been asked about female genital cosmetic surgery by girls under the age of 18.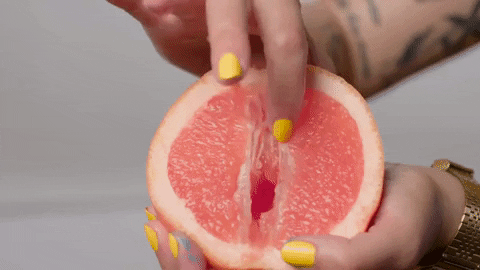 Check out the brilliant video above and praise you!
Feature Image: Libresse