New Study Finds Vitamin D Will Help Boost Your Fitness Levels
Feel like your fitness levels could do with a boost? Well, you might want to pump some more Vitamin D into your diet.
That's according to a new study published today in the European Journal of Preventative Cardiology. Researchers analysed data from nearly 2,000 people aged between 20 and 49 who voluntarily participated in a national health survey from 2001 to 2004.
Participants had blood samples taken to analyse the levels of vitamin D in their blood. They then underwent an exercise test to measure their VO2 max – which is basically just a more scientific way of referring to your cardiorespiratory fitness. The higher it is, the greater your fitness level.
READ MORE: Study Finds Hot Baths Are Better Than Exercise At Treating Depression
READ MORE: This Is The Ideal Time To Eat Breakfast According To A Nutritionist After running it out on the treadmill, the participants were split into five groups based on their vitamin D levels. As it turns out, the group with the highest vitamin D levels also had the highest VO2 max levels.
The study also found that your VO2 max levels could also be increased if your vitamin D levels were increased.
Doctor Amr Marawan, assistant professor of internal medicine at Virginia Commonwealth University, said the research proves "that higher levels of vitamin D are associated with better exercise capacity".
While scientists are still unsure why vitamin D helps with our fitness levels, there may be a biological explanation behind the findings. According to Dr Marawan: "We also know from previous research that vitamin D has positive effects on the heart and bones".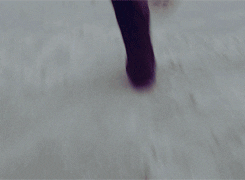 READ MORE: Sniffing Your Partner's Stinky Shoes Could Help You De-Stress, Says Study
READ MORE: How To Overcome A Panic Attack At Your Desk
The way it does that is by binding to the vitamin D receptors which are already found in many of our cells -- including heart muscles.
As for how we can get more vitamin D into our lives, Dr Marawan has this advice: "Make sure your vitamin D levels are normal to high. You can do this with diet, supplements, and a sensible amount of sun exposure."
Foods that provide vitamin D
Fatty fish, like tuna, mackerel and salmon
Beef liver
Cheese
Egg yolks
Dairy products such as milk and yogurt
Feature Image: Paramount Pictures