Ladies, This Is How Often We Should Be Changing Our Bras
It's the age old question: How long should you keep wearing your bra before throwing it out?
For someone like me -- a bra-wearing expert -- I'd estimate between one and five years, because if it ain't broke why fix it.
However, according to a real expert I am painfully misguided.
Paula Svoboda, who works as a fitter for the bra company Triumph, told ten daily that we should be changing our bra "every six months".
Not only that, but we should also be getting fitted by a professional and not just guessing our size.
"Triumph conducted a survey of around 1000 women and found that only eight per cent had been fitted for a bra in the last 12 months," she said.
READ MORE: What Your Finger Length Can Reveal About Your Sexuality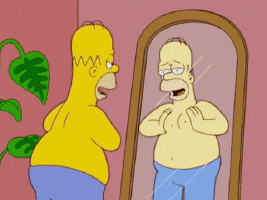 Svoboda finds the figure alarming due to the potential health risks associated with wearing an ill-fitting bra.
"Women can spend $300 on a single occasion dress, but they're willing to skimp on a piece of clothing they rely on for support every day," she said.
Some of the most common complaints Svoboda gets from women who are wearing the wrong size bra include back pain, underwire digging, cup spillage, gaping and digging straps.
Oh, and sagging.
"While most women think that size is what leads to sag over time, it is actually the stress of movement on the breast that causes sag, irrespective of size and irreversibly," Svoboda warned.
Svoboda added that being fitted professionally can also help to reduce a number of other niggling discomforts all of us have no doubt dealt with over time.
READ MORE: Tooth Decay Has Now Become One Of Our Greatest Health Crises
"The right fit will help provide relief for your back," she said. "Most people don't realise but chronic and repetitive back, shoulder and neck pain are most often caused by an ill-fitting bra."
Another common issue women suffer with is bad posture -- with dodgy bras forcing us to hunch or shrug our shoulders in an effort to keep our bra in place.
Paula Svoboda's seven steps to finding the perfect fit:
Make sure the bra's band is horizontal from back to front. It shouldn't be higher or lower across the back.
The underwire should go around the entire contour of the breast, while the front of the bra should sit flat against your chest. If you feel the wires are digging in or resting on breast tissue, that's a big sign you are wearing the wrong size.
If you have a larger bust, then finding a supportive bra is even more important. Go for styles with thicker straps and a wider band with more hooks. Three band hooks or more will help to keep your bust in line, and the thicker straps will provide increased support.
The bra straps should feel firm and comfortable. They should not be cutting in or sliding down the shoulders.
Look for good coverage at the side and top of the breast -- fabric should be firm over the bust.
If your breasts are not filling the cup or there's excess flesh spilling over the top and sides of the bra, you are wearing the wrong cup size.
Remember that no two bras offer the same level of support or will fit the same way -- even if they have the same size on the tag. Sizes change between brands and sometimes within a single brand's different styles.
If you're keen, Triumph offers complimentary bra fittings at both Myer or and David Jones.
Feature Image: Getty