Why This Temporary Tattoo Is Set To Transform All Our Lives
Imagine if you could monitor everything about your body with something as simple as a sticker.
Well, a temporary tattoo to be precise.
Proving once again that science is awesome, a US company called LogicInk has done just that.
Described as a "wearable health-monitoring system", the tattoo uses biological and chemical sensors to monitor everything from sun exposure, to hydration levels to air pollution. The data is all legit, and based on findings from the World Health Organisation.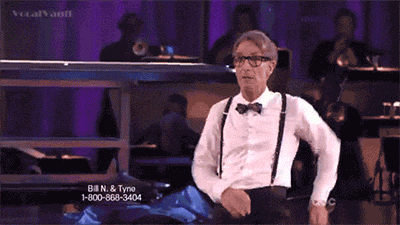 The sticker was created by TED Fellow Skylar Tibbits and Carlos Olguin, with the aim to help keep tabs on your body's wellbeing without having to wear any bulky electronic devices.
Olguin explains: "We keep hearing that people want to be untethered from their electronics to go on a hike, swim and so on – they don't want or need to have the phone with them at all times. Yet many still want to keep an eye on what's going on in their body or environment so that they can live a healthier and longer life".
Application is easy – you just stick the device onto a part of your body (which you can see, of course) and let the science do the rest. The best part? It's waterproof -- so you still swim, shower and wash with it on.
Plus, the actual sensors are in the ink of the tattoo -- allowing the company to get a little a creative with their designs.
Here's how it all works: The outer circle and bar turn fully pink when you reach the daily UV limit for sensitive skin, making the device not only helpful but really bloody easy to understand.
At this stage the only product you can buy from LogicInk is the UV exposure device, but a Kickstarter campaign has been set up to try and raise funds for its next inventions, they include an alcohol biosensor, and a pollution sensor.
Feature Image: Instagram