The Weird Thing Walking Does To Your Brain
Break out the walking shoes, people, and be prepared to feel good about that little stroll you did to the coffee shop this morning.
According to a study from the University of California, just 10 minutes of simple physical activity such as walking, yoga or tai chi can boost brain connectivity and help the brain to distinguish between similar memories.
That's right -- walking can actually help you remember stuff.
The researchers discovered that in the brains of those who had exercised for 10 minutes there was enhanced communication between the hippocampus -- a region responsible for memory storage -- and the cortical brain regions, which are involved in the recollection of memories.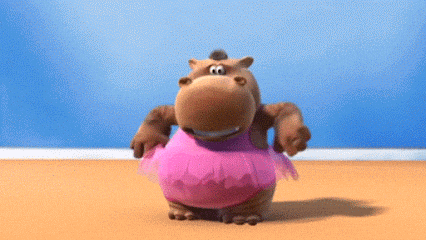 Thirty six healthy volunteers in their early 20s did just 10 minutes of light exercise -- at 30 percent of their peak oxygen intake -- before researchers assessed their memory ability. The memory test was then repeated on the same volunteers without exercising.
And the memory task really was actually quite challenging. According to Michael Yassa, a neuroscientist at the University of California, Irvine, and project co-leader, the participants were first shown pictures of objects from everyday life -- ranging from broccoli to picnic baskets -- and later tested on how well they remembered the images. "We used very tricky similar items to to see if they would remember whether it was this exact picnic basket versus that picnic basket," he said.
And what they found was interesting. The people who had exercised were better at separating or distinguishing between the different memories, say the scientists, quoted in the Proceedings of the National Academy of Sciences.
All this is very easy to put in to practice, of course, with the scientists themselves leading the way -- Yassa and his team have already changed their habits in the lab. "I try to do walking meetings every now and then, and we try to get up every couple of hours and go for a nice 10-minute walk. Based on my experience, not only is the group more productive, but we're happier," he said.
You see, that's another thing they found -- the study also kept track of the participants' mood changes, and found that exercise really does make you feel better and happier. "With exercise you do get an enhanced mood. The question is whether that was explaining the effect we got on the behaviour or the effect we got on the brain and it wasn't," said Yassa.
READ MORE: Women Found To Be Less Active Than Men Across The Globe
READ MORE: How To Plan Your Day According To Science
And before you ask, no don't worry, you don't need to sign up for a 100 km hike to get the rewards. "An evening stroll is sufficient to get some benefit," said Yassa -- adding that the amount you do will depend on your age, level of mobility, potential disability and other lifestyle factors.
Sign us up for a stroll.
Feature image: Getty