PSA: This Is Why You Need To Start Using Natural Skincare
Life moves pretty fast these days, but if you don't stop once in a while and read the ingredients list at the back of your skincare products, you're gonna end up in a world of pain.
That's because our skin acts just like every other organ in our body and absorbs the substances that are applied onto it – both good and bad.
According to Jurlique International's Danielle Williams putting the wrong thing on your skin – especially products laden with chemicals – will lead to long term damage.
"If the products are too harsh our skin can become sensitised and over processed," she said.
"If they are full of synthetic ingredients our skin is smart and recognises these as toxins in the skin. This causes our skin to go into detoxifying mode as our skin naturally wants to rid itself of these substances."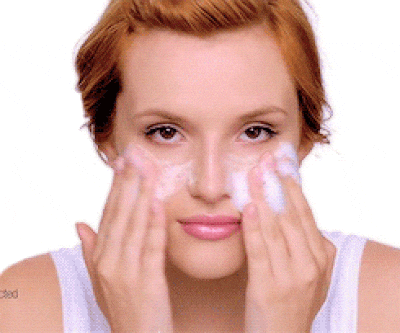 Williams said that instead of relaxing and focusing on absorbing the ingredients, your skin starts to freak out and fight back. Not ideal.
The solution, according to Williams, is to venture back to nature.
"The power of herbal remedies should not be underestimated when it comes to treating the body and balancing the skin," she said. "They are able to treat many skin concerns while still balancing and protecting the skin at the same time."
Williams' knows her stuff. She's one of the brains behind Jurlique's newly remastered Herbal Recovery Range. While it's been around in Australian households for around 20 years, but the latest reinvention has seen the company revisit nature and include all the newly discovered botanical elements.
Some of the elements include rose, marshmallow root (which sounds strangely delicious, BTW), calandula and yarrow.
According to Williams, one of the easiest ways to help pimp out your skin with all those good ingredients is by including a serum in your beauty regime.
"They are essential as they penetrate rapidly into the skin and provide a boost in the form of concentrated botanicals to target specific areas of concern," she said.
"Their benefits are vast in terms of firming, soothing, hydrating and rejuvenating the skin."
On that note, we'll take 10.
Feature Image: Getty