Eat Up! The CSIRO Launches A New Gut Health Diet
How healthy is your gut?
That isn't even a rhetorical question -- did you know that gut health is truly important to your wellbeing and a healthy gut can mean a healthy metabolism, a healthy brain and a healthy immune system?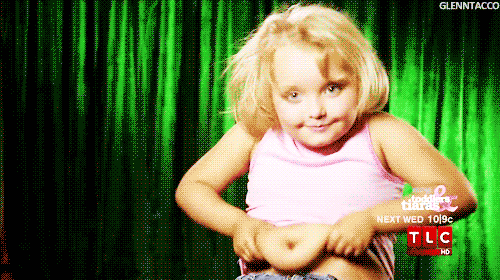 Co-Author of the new book The CSIRO Healthy Gut Diet Pennie Taylor told ten daily, "The gut's role is to digest and pass nutrients through the gastrointestinal system so you absorb good, healthy nutrients -- and if it's not working well, you're not absorbing all the key nutrients. What you're left feeling is a bit flat and tired and -- you know -- bloated."
So what you should be feeling if your gut is working well?
"You'll be feeling good," said Pennie. "You're feeling quite well, alert, on top of your game, you're not feeling fatigued. You're feeling energised, because all your systems are working around that gut."
Scientists have known the gut's role in digestion and absorption of key nutrients and fluids for a long time, but what they're now starting to learn more about is how the gut microbiome --all the bacteria in there --works as well.
If we don't have enough fibre in our diet, and in particular different types of fibre such as resistant starch, we're not feeding that good gut bacteria and causing butyrate production that protects against certain chronic diseases," said Pennie.
"That's where we, in the book, take it back to the simple strategies of fibre." she added.
Yep there's a lot of talk lately about"resistant starch", which you can get from under-ripe bananas, cooked then cooled potato, cooked then cooled pasta and rice, sweet potato, chick peas and lentils to name a few. Resistant starch works a bit like soluble fibre and has many health benefits, including improved insulin sensitivity, lower blood sugar levels, reduced appetite and better digestion. Feeding your gut bacteria with this special guy will really benefit you, it seems, and in turn help prevent bowel cancer, IBS and more...
So what is the message they're hoping to communicate? Simple. A balanced diet filled with fibre (and that resistant starch) is where it's at.
"Sometimes when you're talking about different types of diet, you know, people will jump in, 'Oh, but I've got to restrict carbohydrates -- I can't have it.' No one talks about balance. This one is a higher protein diet, and it's a moderately low carb diet. But what we're trying to do is say, you know what, we're not demonising carbohydrates here, because we do need to have that starch in our diet in certain proportions."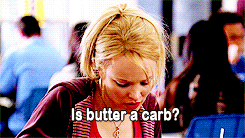 For those who avoid fibre because they think they'll be chewing on hay, fear not. The recipes are healthy AND delicious. And some are just higher in fibre than others so if you want to up the fibre count you can -- and you should.
For a healthy gut you should be trying to get 25 to 28 grams of fibre for healthy females or 30 to 38 grams for males -- every day.
Pretty doable, right? And your gut will thank you for it.
Try these healthy gut lunches for starters...
Chunky barley, vegetable and chicken soup
18g fibre per serve, good source of resistant starch
SERVES 4 PREPARATION 20 minutes COOKING 2 hours, plus potato and sweet potato cooking time
olive oil spray, for cooking 2 leeks, white part only, finely chopped 2 carrots, finely chopped 3 sticks celery, cut into thirds lengthways and thinly sliced 2 tablespoons salt-reduced tomato paste 3/4 cup (150 g) pearl barley, soaked in boiling water for 15 minutes 2 sprigs thyme (optional) 2 litres salt-reduced chicken or vegetable stock 2 desiree potatoes, cut into 1.5 cm dice, steamed and chilled overnight 1 small sweet potato (about 400 g), cut into 1.5 cm dice, steamed and chilled overnight 275 g chicken breast fillet 1 × 125 g tin salt-reduced four-bean mix, drained and rinsed 1 zucchini, cut into 1.5 cm dice
Heat a large heavy-based saucepan or stockpot over medium heat and spray with olive oil. Add the leek, carrot and celery and cook for 5 minutes or until softened but not coloured. Stir in the tomato paste to coat the vegetables. Drain the barley, then add to the pan with the thyme (if using) and stir to combine. Pour in 1.5 litres of the stock and bring to the boil over high heat. Cover, then reduce the heat to low and simmer for 45 minutes. Add the potato and sweet potato and another 1 cup (250 ml) of the stock, then return to the boil. Reduce the heat to low, cover and cook for 45 minutes, then add the chicken and remaining stock to the pan and return to the boil. Reduce the heat to low and simmer, covered, for a further 20 minutes or until the chicken is cooked through. Remove the chicken from the pan and either cut into bite-sized pieces or shred with 2 forks. Return the chicken to the pan, along with the beans and zucchini, and cook for 5 minutes or until heated through. Remove and discard the thyme. Ladle the soup evenly into 4 bowls and serve.
To save time, soak the barley in the boiling water while you prepare the vegetables.
Paprika lamb wraps with broad bean, feta and mint dip
5g fibre per serve
SERVES 4 PREPARATION 15 minutes, plus resting time COOKING 10 minutes
350 g lamb backstrap, all visible fat removed 1/2 teaspoon sweet paprika 1/2 teaspoon hot paprika olive oil spray, for cooking squeeze of lemon juice 4 gluten-free or rice wraps 1/3 cup (90 g) Smashed Broad Bean, Feta and Mint Dip 1 cup rocket leaves 1 tablespoon roughly chopped flat-leaf parsley or mint leaves 1 Lebanese cucumber, shaved 4 roma tomatoes, thinly sliced
Pat the lamb dry with paper towel, then sprinkle with both types of paprika and season with freshly ground black pepper, rubbing them in to coat the lamb evenly. Heat a chargrill pan or heavy-based frying pan over medium–high heat, then spray the lamb with olive oil. Cook for 2–3 minutes on each side for medium–rare or continue until cooked to your liking. Cover loosely with foil and leave to rest for 5 minutes, then cut into slices and squeeze with lemon juice. Spread each wrap with one-quarter of the broad bean dip, then top with one-quarter of the lamb, rocket, parsley or mint, cucumber and tomato. Roll up to enclose the filling and serve immediately.
Green tapenade and vegetable melt
9g fibre per serve, low FODMAP, a good source of resistant starch
SERVES 4 PREPARATION 20 minutes COOKING 15 minutes
400 g chicken tenderloins, halved through centre 1/2Ž small eggplant, cut into 4 rounds 1 zucchini, halved crossways, then cut lengthways into 3 mm thick slices 8 slices gluten-free chia and sunflower bread or gluten-free seeded bread 1 large tomato, sliced into thin rounds 100 g mozzarella, grated
GREEN TAPENADE 1 cup baby spinach leaves 80 g pitted Sicilian green olives 1 tablespoon pumpkin seeds (pepitas), toasted finely grated zest and juice of 1 small lemon 2 teaspoons garlic-infused olive oil
To make the green tapenade, place all the ingredients in a small food processor and blend until smooth, adding a little water if required to loosen it. Season to taste with freshly ground black pepper. Heat a large chargrill pan over high heat. Add the chicken and cook for 4 minutes on each side or until cooked and golden, then transfer to a plate. Add the eggplant and zucchini slices and cook for 2 minutes on each side or until just tender. Preheat the oven grill to high. Grill the bread on one side for 30 seconds or until golden. Turn half the slices over and leave them on the grill tray. Remove the remaining slices and spread the uncooked side with some of the green tapenade, then top with the warm chargrilled chicken, vegetables, tomato slices and mozzarella. Return them to the grill and cook for 30 seconds. Remove the plain bread slices and continue to grill the topped bread for 1–2 minutes or until the cheese has melted. Dollop the remaining tapenade over the melts and place the toasted bread slices on top. Serve warm.
Recipes from The CSIRO Healthy Gut Diet by Dr Tony Bird, Dr Michael Conlon and Pennie Taylor. Available now, Macmillan Australia, RRP $34.99.