Why Thinking Like An Athlete Is The Key To Smashing Your Career Goals
It's a New Year! So what better time to harness that optimism and finally achieve those long-held career goals.
Frankly, it doesn't matter what they are -- whether it's changing a job or aiming for a promotion -- your plan of attack should stay the same.
That's according to Melissa Haywood, who, as the head of Vistaprint Australia, knows a thing or two about getting to the top of your chosen profession.
READ MORE: Here's How Many Pages Your CV Should Have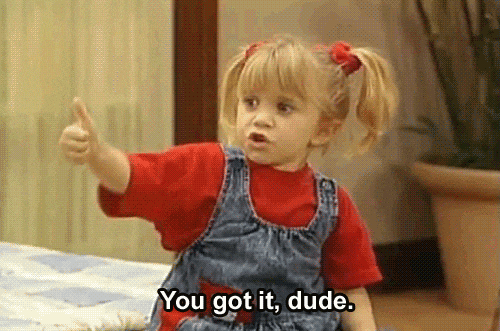 First things first, Haywood told 10 daily that before we can start acting on our ambitions we need to define what success really means to us.
"Determine what success looks like for your career in 2019," she said adding that we need to be "specific" about our intentions.
Haywood said once we've done that, we can start working on a plan to break that theoretical glass ceiling -- whatever that may mean for us as individuals.
How can we do that? Fear not, because Haywood has shared with 10 daily her top five tips for smashing your career goals in 2019.
READ MORE: A Top HR Director Reveals How To Find The Perfect Job For Your Personality
Get clarity on your career goals
After working out what it is you really want out of your career, Haywood recommends delving a little deeper.
"Think about what strengths you would like to highlight," Haywood said. "And then think about which weaknesses you want to grow, and what areas of your professional life can be further developed."
Haywood said that in your reflection, you should also outline who you hope to interact with and what effort you're going to make in order to make your daily life different.
"By being specific about why each goal is important and how the changes will affect your life, you can tap into motivation to fall back on when you face obstacles, failures, or begin to neglect your resolutions," she said.
Be accountable to more than yourself
Instead of keeping goals a secret, Haywood recommends you share them with "a trusted person in your personal or professional network".
"By offering encouragement and checking in with your progress, this mentor will become a powerful driver for action and can assist with brainstorming alternatives if you hit obstacles," she advised.
Haywood said you can then call upon that person for "valuable advice and new ways of thinking".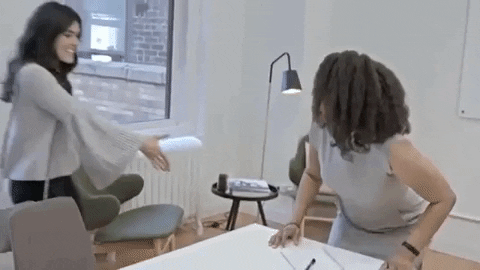 Take every opportunity to network
If you want to make 2019 work for you, then you've got to be prepared to werk it, according to Haywood.
"No matter what your resolutions are, your career opportunities are broadened by a robust and dynamic professional network," she said.
Haywood added that we should "commit to attending relevant events" and even "schedule a time to reconnect with old colleagues and meet new people".
"You can equip a variety of social media platforms like LinkedIn and Twitter to research, reach out, and connect with professionals beyond your existing circle. Whatever your networking style, be open to stepping outside your comfort zone to regularly -- formally and informally -- connect with others for a more successful career," she said.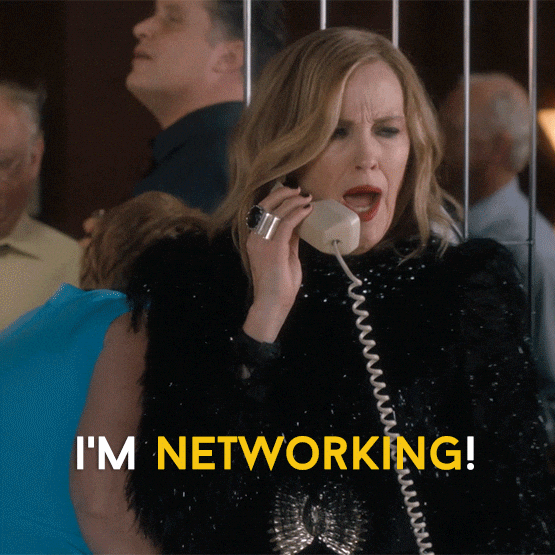 Be receptive and engaged
Haywood said we should also turn our attention outwards and start to look at how our role contributes to the company's business objectives.
"Treat each workday like a school day by using it as an opportunity to be more productive and learn something new. Being alert and a strong communicator also means that you should not leave people waiting for answers -- be prompt with your replies and let your team know what you're working on," she said.
Think like an athlete
Look, most of us will need to play the long game if we really want to tick off all those career goals. To last the distance, Haywood recommends we treat our mind and body like a marathon runner.
"This means paying attention to your stress levels and prioritising your nutrition and rest to ensure your brain operates at optimum capacity," she said.
Haywood said we should engage in exercise "each day" to help "increase our overall wellbeing".
She added: "Manage your mental game and put yourself in the right mindset to begin each day by practising meditation or journaling your daily goals."
Feature Image: Getty