Women Are The Future Of Small Business And This Is Why
The future is female when it comes to small business.
Aussies can expect to see a change in their local small business scene over the next year, and no -- it's not an increase in the price of avocado toast. At least, so far as we know ...
Rather, it's about women and the fact that in 2018 more and more women aspire to own their own small business compared with the same time last year.
The stats from The Economy of Shopping Small: Back Your Backyard report, commissioned by American Express, show that 48 percent of female consumers were interested in owning a small business versus 30 percent 12 months ago.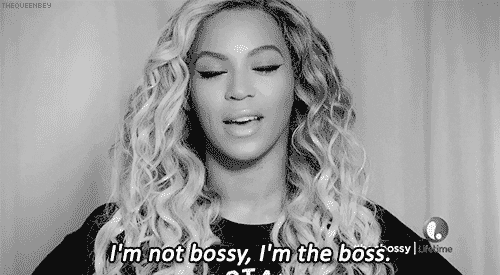 That's despite the fact that female consumers currently make up just 12 percent of small business owners. Males, on the other hand, factor in at 20 percent.
READ MORE: Top 5 Tips To Launching A Successful Business From Someone Who's Actually Done It
According to the research, these figures are likely to flip -- or at the very least become more balanced -- as women take the plunge in the small business scene.
Emily Doig is one such woman who took the plunge and founded her own small business, a sustainable swimwear brand called Bombshell Bay Swimwear in 2010.
Self-confessed 'beach bum' Doig noticed a gap in the market for nice, flattering swimwear that suited a variety of female body shapes. She set out creating styles that would make women -- herself included -- feel and look good.
Doig shared her small business story with ten daily, shining some light on the hurdles and rewards that women often face in a traditionally male-dominated area.
Why do you think there's been an increase in women aspiring to own their own small business?
In the past there was a pre-conception that you had to have lots of money, and an MBA to start a business, but so many recent examples show that you can start small and 'bootstrap' a business. In recent times, brands started at kitchen tables have become household names because of new media and marketing.
Women supporting women with movements like Business Chicks and Girl Boss means more women feel empowered to start a business knowing that they have a community to help them build a brand.
What motivated you to start your own small business?
I wanted to create a band that had a meaning, that I had control over and to create my own products.
READ MORE: Listen Up: Here's How To Break Into Tough Male-Dominated Industries
What challenges did you face starting out?
Getting 'cut through' -- to be seen and heard! You need to get the brand out there in order to get customers. That's why it's so important that customers get behind small businesses this month; shop with places you wouldn't ordinarily and support local businesses.
What advice would you give to other women who want to start their own small business?
Be open minded. I think it's important to be ready for the unexpected; things don't always turn out as you planned.
What do you know now that you wish you know when you started out?
That there's a light at the end of the tunnel – and the hiccups you encounter will pass.
What's the best -- and worst -- part of running your own small business?
The best is absolutely working from home and not having to "be" somewhere. I do enjoy that balance and having control. The worst is never being able to switch off completely, which I feel a lot of small business owners would relate to.
Feature image: