How To Find The Courage To Quit Your Day Job And Follow Your Dream
When it comes to taking risks, no one knows what it's like to jump off into the deep end more than Sarah Rose Bloom.
In 2004, the qualified scientist decided quit her desk job and founded Simply Rose Petals -- the Southern Hemisphere's first farm dedicated to growing rose petals.
It was a big risk, but it's one that's really come up roses for the successful entrepreneur.
In 2015 Rose Bloom (yes, that's her real name, she legally changed it a few years ago) won the inaugural Veuve Clicquot New Generation Award, while her petals have also been featured in a slew of TV shows, including The Bachelor.
Rose Bloom spoke to ten daily and shared some of her tips for budding entrepreneurs who are daydreaming about quitting the rat race an starting their own company.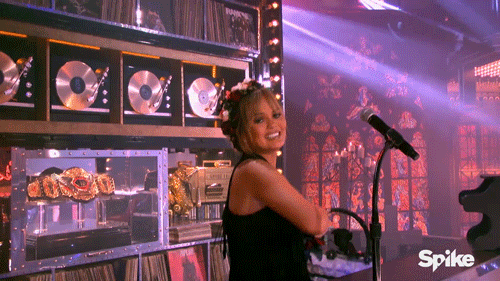 Bad things happen for a reason
With hindsight you can usually make sense of why the bad things in your life have happened and how they've contributed to your growth not only as a person, but also in business.
Pay attention to the lessons life is trying to teach you
I'm an avid reader and will study almost anything, but the life lessons that have stuck with me have generally come from making mistakes while having a go at something rather than reading about it.
Stop trying to be a people pleaser
My younger self was always trying to please everyone and I was forever giving second, third and fourth chances. I was very quick to hire and extremely slow to fire. It might seem cliché, but I had to learn the hard way that it only takes one person to bring down a team's moral when you're in a small business.
Great team members are like gold – literally
You need to reward and recognise them. Make sure they know how much you appreciate them. In the early days I assumed everyone would have the same work ethic and loyalty to our company as I did, and if they didn't then I could install that in them. I failed to see that my business was my baby and not necessarily the baby of every team member.
The early days will be challenging
But they will be exciting at the same time. For me, it was exciting because we were on the cusp of the eCommerce revolution. But challenging because there was so little information about how to set up a website.
Back then the terms startup and founder were rarely used and saying you were an entrepreneur didn't have the cool connotation that it does now.
When you're thinking of throwing in the towel – start finding ways to drive innovation further
There have been times when I've briefly thought about throwing in the towel, but I'm lucky because determination and resilience are two of my greatest strengths.
So, instead of throwing in the towel, I just try to drive innovation even further. The last time that happened our world-first freeze dried edible flowers were born. It really helped to reignite my passion.
What is your favourite quote to get you going?
Twenty years from now you will be more disappointed by the things you didn't do than by the ones you did.
So throw off the bowlines,
Sail away from the safe harbour.
Catch the trade winds in your sails,
Explore. Dream. Discover.
-Anon
How can you tell if you really should take the chance and follow your passion?
Sometimes I measure it in terms of my fear factor. How scared am I to follow through on it? As a general rule, the more fearful I am, the more I should pursue it!
Sarah Rose Bloom is one of the 14 entrepreneurs featured in award-winning technology entrepreneur and author Dale Beaumont's new book, The Secrets of Successful Entrepreneurs Exposed, out now. For more information visit www.dalebeaumont.com
Feature Image: Supplied