Why The Golden Globes Menu Was Made Entirely Vegan At The Last Minute
There won't be a lamb chop, grilled fish or even a wheel of cheese to be found at this year's Golden Globe Awards.
For the first time in the ceremony's 77-year history, Hollywood A-listers will be sitting down for an entirely plant-based dinner -- a decision that was made at the 11th hour.
While there was still a seafood option on the menu as recently as a few weeks ago, the Hollywood Foreign Press Association (HFPA) president Lorenzo Soria explained why it was nixed.
"Over the holidays, we took time to reflect on the last year and began thinking about the new year and the decade ahead," he explained in a post shared to the Golden Globes Facebook page.
"The climate crisis is impossible to ignore and after speaking with our peers, and friends in the community, we felt challenged to do better," Sorio added.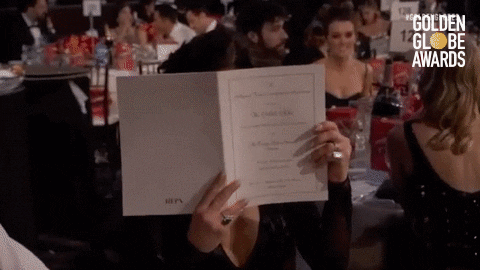 He said in a separate statement to the Hollywood Reporter that although he didn't think "we'll change the world with one meal... we decided to take small steps to bring awareness".
"The food we eat, the way it is processed and grown and disposed of, all of that contributes to the climate crisis."
A CBS News poll released in September 2019 found that "most Americans say climate change should be addressed now" with 67 percent thinking that humans can do something about climate change.
Comments on the Golden Globe Facebook page in response to the news have been overwhelmingly positive -- with one fan writing that it was a "good move and those look like stellar dishes!"
The news will most likely be welcomed by this year's host Ricky Gervais, who is a vocal vegetarian and supporter of animal rights.
Joaquin Phoenix, who has been nominated for his role in 'Joker' will also be pleased that he'll be able to consume the entire menu -- he's been eating a plant-based diet since he was just three.
What The Golden Globes Guests Will Be Eating This Year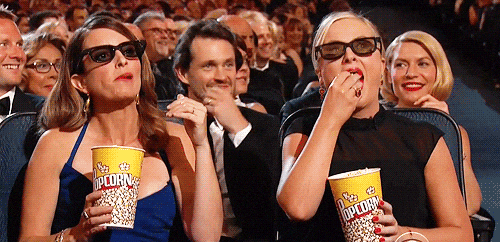 The Beverly Hilton's executive chef -- and sustainability champ -- Matthew Morgan told the Hollywood Reporter that "it's definitely the first Golden Globes that has gone vegan".
He let the publication know some of the menu items celebs including Scarlett Johansson, Joaquin Phoenix, Al Pacino, and Jennifer Lopez might be nibbling on.
Appetiser
Chilled golden beet soup with locally grown chervil and amaranth (an ancient grain from South America).
Main Course
King oyster mushrooms cooked and presented in a seafood scallop-like fashion with wild mushroom risotto, roasted baby purple, and green brussels sprouts, globe carrots and pea tendrils.
Morgan explained that he was a little worried about cooking a risotto without parmesan -- especially for Soria, who is Italian but it looks pretty tasty to us!
Dessert
The sweet vegan treat of the evening will be Morgan's take on an opera cake -- a French favourite that usually calls for eggs, butter and cream.
Refreshments
The alcohol will presumably be flowing freely because how else are those celebs meant to get through the ceremony? But organisers are making sure that the water served on the night will be served in glass bottles to eliminate single-use plastics.
So that means a farewell to Fiji Water -- and the Fiji Water girl, we're guessing!
You can keep up to date with all the food, fashion and nomination favourites right here when the Golden Globes kick off on Monday, January 6 at 10 am.
Main Image: Getty Images/Golden Globes Facebook