The Royals Have Shared Their Favourite Memories From 2018
The Royals have proven they're just like the rest of us -- compiling an end of year social media wrap up.
But while most people have been sharing their 'top nine' photos on Instagram, the British royal family has taken it to a whole new level with a three-minute video that recaps their treasured memories from 2018.
The mash-up -- released today on the Kensington Palace Twitter page -- goes through each month of the year, reminding us just how busy they've been.
There are the obvious milestones like the birth and christening of Prince William and Kate Middleton's son Louis, Harry and Meghan's wedding in May, the couple's epic tour of Australia and New Zealand and the Invictus Games in Sydney.
This tweet is unavailable or no longer exists.
The 2018 showreel also includes footage of the family completing their royal duties -- visiting schools, foreign countries, charities, grand openings, memorial services and soccer games.
READ MORE: Meghan Markle's Due Date Might Be Closer Than We Realised
READ MORE: Your End Of Year Social Media Post Is Missing One Vital Thing
But the most stunning memory included in the short video is a moment we'd nearly forgotten all about -- when Prince Harry was almost bitten by this sassy Shetland pony back on February 13 in Edinburgh.
Kensington Palace should honestly just release a feature-length video about Harry and the cheeky pony.
And for the record, we'd like to say our favourite moment of 2018 was finding out that the Queen owns a royal hand waving machine.
Here's to waving in 2019 in royal style.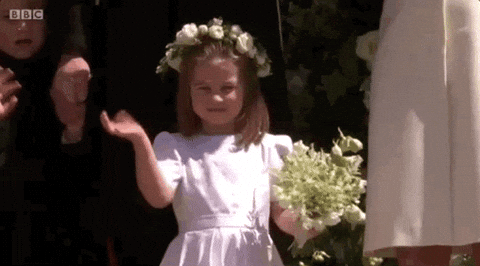 Main Image: Getty Images.