A Very Important Documentary About Fries Is Finally Being Made
The potato snack that unites people around the world is going to feature in a new doco.
Fries! will explore the universally loved snack in all its forms -- from a ritzy Michelin starred restaurant chip, to the type of fries you'd find from a street vendor.
The extremely important work of journalism will be created by the producers of Anthony Bourdain's groundbreaking Parts Unknown series, Deadline reports.
Working with food legend Bourdain -- who died in June this year -- meant that the Fries! producers have sampled the local cuisine in dozens of countries around the world. They've realised over the years that chippies have a very special superpower in bringing people together, in a shared love of potatoes.
READ MORE: The McRib Has Returned So Can These Other Foods Make A Comeback Please?
"In over 17 years of travelling the world filming food, we have always been drawn to the connective tissue that brings people together," said Zero Point Zero producer Lydia Tenaglia.
"No other food bridges borders, language, and taste more than the humble but delicious fry."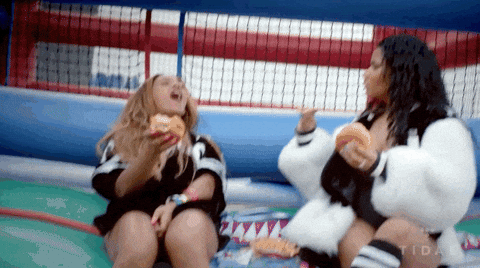 Tenaglia added that the production company's aim is to "inspire action that connects humanity."
"From three Michelin star kitchens in Manhattan or Paris to street carts in Lima, you can always find a savoury fry."
READ MORE: It's Official: Champagne And Fries Are The Perfect Match
Fries! is going to be directed by Emmy winner Michael Steed, who's worked on Parts Unknown, and Netflix's Mind Of A Chef series.
The doco hasn't got a release date yet, but we're definitely going to be first in line to see it, armed with a jumbo box of fries.
Main Image: Getty Images.