A Brewery Is Upcycling 'Ugly' Cornflakes Into Delicious Craft Beer
Good news for anyone who likes their beer like they like their jokes -- extra corny.
In an effort to cut down on food waste, a family-run brewery in England is turning rejected Corn Flakes into a refreshing 'Throw Away' IPA.
Turns out, the cereal flakes that have been deemed too big, too small, too crunchy or too burnt to make it to your brekky bowl are *just right* for mixing up a batch of the amber nectar.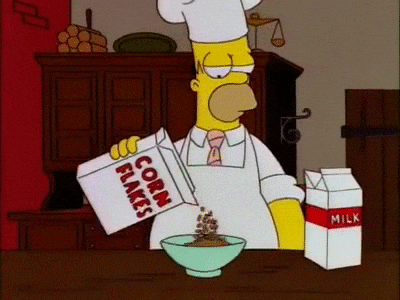 The corny pale ale is part of a sustainability initiative run by Kellogg's, who have teamed up with the 7 Brothers Brewery in Salford.
"It's being referred to as ugly cereal but this is definitely a happy 'ugly duckling' ending," 7 Brothers wrote on their Instagram page.
READ MORE: The Non-Whisky Drinker's Guide To Drinking Whisky
READ MORE: Beer Ramen Is Here To Ruin Both Beer And Ramen For Everyone
The brewers used 60kg of Corn Flakes in the Throw Away Ale -- which was perfected over 14 days, according to Food and Wine Magazine.
And if you were wondering what the love child of a bowl of breakfast cereal and a schooner of beer might taste like -- a local craft ale aficionado noted that it was "very strange, in a good way!"
"Definitely corny taste, slightly metallic initially until your tastebuds catch up…" wrote the Craft Ales of Manchester site on Twitter.
This tweet is unavailable or no longer exists.
Corn and metal, together at last! The brew has 5 percent alcohol by volume (ABV) and will be sold in cans and on tap.
Plus, Kellogg's will be donating about 30 cents for every can sold of the IPA to a food distribution charity called Fair Share, Environment Journal reports.
Beer brekky cereal seems to be enjoying a moment right now -- with a brewery in New Zealand mixing up a Crunchy Nut Sour Ale.
Now, all we need is an Aussie brewery to get on board with a breakfast-themed beer -- perhaps a Nutri Grain Lager or a Weet-Bix Pilsener.
Main Image: Getty Images.