Why You Should Be Using Snails In Your Skincare
Snail slime, snail mucin, snail essence ... call it what you want but it's the ingredient you need in your skincare.
From soothing redness and fading scarring, to leaving you with smother and more hydrated skin -- it's the weird and wonderful product you won't be able to live without. And yes it's made from snails.
Yup, those snails.
No doubt the first thing you're probably wondering as you pull you jaw back up off the floor is how on earth do you harvest snail slime? Well, it's not as weird as it seems.
READ MORE: You Need To Start Paying Attention To Your Morning Skin Routine
READ MORE: PSA: This Is Why You Need To Start Using Natural Skincare
"The snails are kept in a dark room, so they can crawl around freely on a mesh net and leave trails of mucin behind," Korean skincare expert from Nudie Glow Ruby (yup, it's just Ruby -- just like Cher) told 10 daily.
So, the snails are basically living their best life and doing what snails do best -- leaving slime behind.
"No external stress or force is placed to harm the snails in the process," she stresses.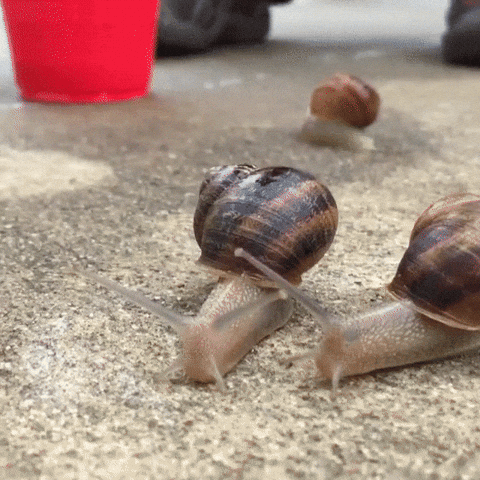 The benefits of this icky sounding ingredient are endless. Let's tick them off, shall we? It's anti aging, it repairs the skin and it'll give you that coveted 'glow' that all stylish South Korean bloggers seem to be born with.
"Many customers have experienced softer, smoother and more hydrated skin, and some have even said that it has helped with controlling acne breakouts, and reducing the look of their acne scars," Ruby said.
Snail Essence first gained popularity when clever South Korean skincare companies decided to implement the ingredient into their products, a culture known for taking grooming to another level, with some routines having up to a dozen steps.
For those who are still feeling a little queasy by the thought of smothering yourself with snail goo, you will be pleased to know the ingredient is odourless, clear and feels weightless on the skin once it sinks in.
READ MORE: Meghan Markle's Lazy AF Method For Taking Off Your Makeup
READ MORE: Cheap Body Scrub Hack That Will Save Your Skin
You can get your snail hit in various forms -- the most concentrated form comes in sheet masks or pure essence, there are also products that mix in snail essence with moisturises and even make-up.
Ruby says her best sellers and personal favourite snail skincare selections are COSRX Snail essence and the Benton Snail Bee High Content Mask Pack.
For the best results Ruby recommends using the products right after cleansing and before moisturising your skin -- day or night -- adding that it suits most skin types.
As for the next South Korean beauty trend, Ruby said 'gentle' is the word du jour.
"Skin-soothing ingredients like centella asiatica, squalane and sea buckthorn oil are all the rage right now, and many Korean skin care companies are shifting their focus to gentle ingredients that can calm irritated or sensitive skin types."
Feature Image: Getty