How You Can Live Like A High Roller In Vegas For Free
We've heard the Vegas urban legend that if you gamble enough, everything is on the house. 
From luxe accommodation to free-flowing drinks and the VIP party life, Las Vegas casinos are all designed to keep you rolling the dice and yelling "hit me!" like you're in The Hangover, but what if you're bad at blackjack or don't want to gamble a year's salary in 48 hours?
Believe it or not, there are plenty of ways to enjoy Vegas for free and we've rounded up the best of them. Here's how to play in Vegas.. on the house!
Makin It Rain
The Bellagio is one of the most expensive hotels on the strip but they also put on one of the best shows every night, every 15 minutes for absolutely nothing.
You'll never see the same show twice at the Bellagio Fountains and no matter what your style is, there's something to suit everyone and every hangover -- from cascading rivers to the soothing tunes of Celine Dion, to raging waters beating to techno and of course, sky-high geysers to the king of Vegas, Elvis.
You'll also find mobile bartenders roaming about with ice cold beer and water. Look out for a great spot, set up camp for the evening and enjoy.
Feel like a millionaire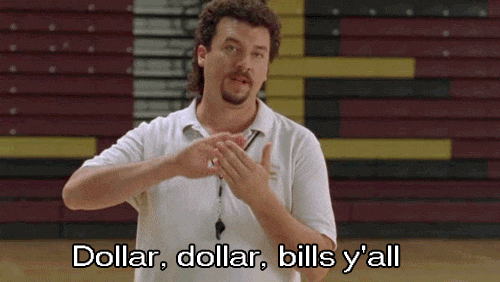 Take a trip to one of the original casino's in Fremont Street, Binions in downtown Vegas, where you can see, touch and take a free pic with one million dollars.....that's right: ONE. MILLION. DOLLARS. Win or lose on the slots but you can at least feel like Scrooge McDuck for a moment and it's definitely a snap for your Instagram account Be sure to take the opportunity to do your best Dr Evil impressions, because why not.
GO WILD
At the infamous Flamingo Casino (once owned by mobster Bugsy Siegel) there are actual flamingos just chillin' in the middle of paradise. The habitat is filled with turtles, pelicans and the most Vegas flamingos you have ever seen ... and it's all free. Kick off your morning with brunch (and a bloody Mary) in the restaurant, then sit by the stunning pink birds while you wait for that Vegas hangover to pass. Or simply chill for a few minutes in the shade and watch these beauties in action as they live their best lives.
Free ACCOMMODATION
All casinos want you to stay as long as possible, and many will tempt you by offering a free night the day before you're due to check out. So cross your fingers and book one night less than you plan on staying, and keep an eye out for that little note under your door tempting you to stay "just one more night". If it doesn't happen, there are no shortage of hotels for you to spend your final night in and after a few days in Vegas, an extra night's sleep is pure luxury!
Proof that you survived Vegas
If you don't have a photo of yourself in front of the 'Welcome To Fabulous Las Vegas' sign, were you even in Las Vegas? Ask your Uber driver to stop at the famous Vegas landmark on the way to or from the airport and snap that Instagram-worthy moment. It's least crowded during the day but while you wait, hop around to the back of the sign and get a snap from there as well.
READ MORE:
Aussies Reveal Most Annoying Travel Habits
Free alcohol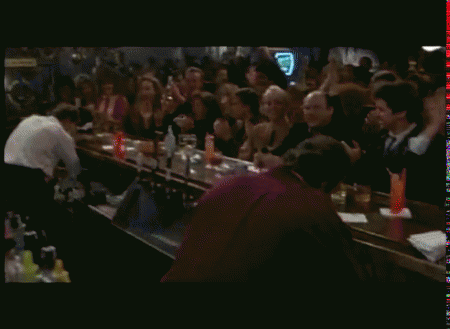 Most casinos have lovely wait staff who will offer you free drinks while you gamble, however they're not always available to keep up with your hand.
Instead of plonking yourself in front of the slots, look out for the spot with the pokies right on the bar. Pop in a few bucks and settle in, because the bartender is right in your sights, and nabbing your complimentary cocktail shouldn't be a problem.
Remember gratuity isn't included and the general rule is to tip 10 to 15 percent of what you're spending. So if a cocktail costs you around $10, make sure you are at least slipping the good guys $2 for that icy cold beverage.
free culture
Fell like a cultured art pro and take a break from the tacky glory of the strip when you enter the exclusive Akhob an experience created by legendary MacArthur Fellow artist James Turrell. Tucked away at the top of a Louis Vuitton boutique (unfortunately, the bags aren't free) and with a wait list to make even the biggest diva pout, plan well in advance as this is a must see. Designed to be a total immersive installation to soothe your eyes with a gentle bath of colour and light, guests are limited to a few at a time, shoes must be removed and a waiver signed before you can immerse yourself in what is described as "sheer serendipity" by some.... only in Vegas. READ MORE: Mariah Carey Reveals Details About New Album Contact the author: ncarroll@networkten.com.au