How To Not Be An Arsehole At Work
It's time to make sure you're being mindful.
You know what most of us really hate at work? That person who isn't THERE -- you know the one, they're there in body, but they don't concentrate, they wander off, they sit looking at their phone when you're talking to them, they're always away from their desk and half of the things you expect from them don't get done because well, they're rubbish.
They're the work arsehole. Oh, don't get us wrong, there are other types of arseholes in the workplace, yes, but these ones are a special kind because they're not nasty, they're just ineffective -- and they increase your workload and your stress level simply by being not great.
But -- here's a thought -- what happens if that arsehole is you?
That made you think, right? All those times you maybe haven't been, like, totally present at your job has meant you haven't been doing the job properly -- you've been an arsehole without knowing it. Which is where mindfulness comes in.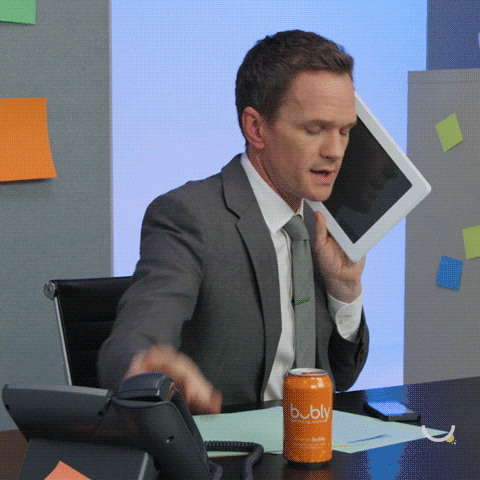 The key to being not an arsehole -- it seems -- is to be mindful. And not in an airy-fairy way, but in a real, true way that sees you tuning into people around you, keeping your mind on the job and knowing what is going on. It's not rocket science.
Unless of course, you work in rocket science.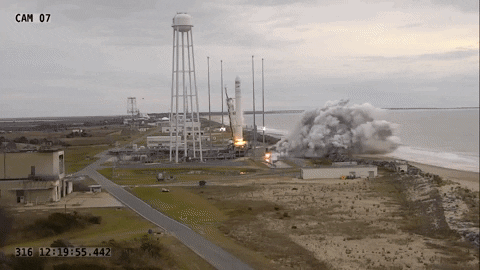 And what is mindfulness in the workplace?
Lysn psychologist Nancy Sokarno tells ten daily, "It's generally being aware of your working situation and all of the factors that can effect your mood, relationships, time and productivity. It's about increasing your emotional intelligence, reducing stress, improving your communication, removing distractions and staying in the present moment."
You see, according to research from Harvard University, 47 per cent of a person's day can be spent lost in thoughts. Being on auto-pilot means that you're not fully present and aware of what is happening around you. You can't be creative, plan something new or respond appropriately if you're operating mechanically. You need to work mindfully so you can be aware of what you're doing. Simple.
Smiling Mind CEO Addie Wootten told the ABC recently that "Mindfulness is a tool to boost performance and tap into what motivates you as well as help you pay attention and focus."
Yes, the practice can help focus and get more out of your day (and in turn stop you being an arsehole).
Dr Wootten said small changes in the workplace could benefit everyone and it's not about sitting in the lotus position and meditating. Just taking a moment out to stop and breathe can be enough. Then, having meetings with mindfulness in, well, mind.
You can choose to have your meeting in a mindful way, what I mean by that is you can make sure that you're fully present when you're having those meetings."
"Pay attention to what the person is saying rather than thinking about the endless to-do list you have or predicting what the rest of the day will look like."
If you want some tools to get the arsehole levels down and the mindful levels up, Nancy Sokarno suggests the following:
Don't be late.
Everyone knows that feeling when you're running late to work, you spill coffee on yourself on the way and the day just seems to continue like an uphill battle. Being late can mean that you start your day off in a stressed state and already feel behind in your workload before you even walk in the door. Try to set an earlier alarm and arrive to work a few minutes early each day, taking a few moments to plan out your day and get yourself into a calm and positive headspace.
Visualise
Start your workday off by spending a few moments visualising how you want the day to go. You might walk into work feeling stressed and anxious about the day ahead, but if you try to visualise it being a calm and stress free day, it helps set the tone for the rest of the day. If you have an important meeting or confrontation, imagine it going along smoothly, without any worries or stress.
Write it down
Our minds often flick from one thought to the next, sometimes without us even knowing how we even starting thinking about that in the first place. When our mind wanders, a great way to channel those thoughts is to write them down. Spend a few minutes just jotting down what your mind is thinking about and releasing it onto the paper. This often allows our brains to remove some of the added activity that is going on and channel them elsewhere. Remember that letting our minds wander can also be a good thing, especially if you work in a creative field. The task of writing down your thoughts can assist with this by sparking other ideas that you could implement at work too.
Take some time out
If you feel you are distracted and spending your time day dreaming about other things, make a point of leaving your desk, going for a walk for a few minutes and letting your mind wander like it wants to. Forget about work for a minute and indulge in your thoughts. Then go back to your desk and you'll find that you're likely to be more motivated and productive this time around.
Breathe
If you are feeling overwhelmed or stressed, doing some breathing exercises can help you balance your emotions and calm your mood. Taking deep breaths and releasing any pent up energy can help you with your overall mood, which in turn can help with your working relationships and productivity.
Feature image: Getty