How To Use Your Dating Apps On Holiday
How you say, swipe right?
Heading off to get the last few weeks of the northern hemisphere summer -- hello Greece! -- and wondering about using your dating apps while you're there to, well, you know, meet a few people, maybe have a little holiday romance?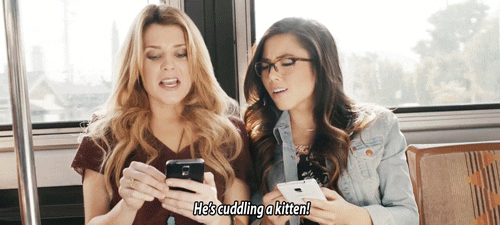 Well you're not the only one. More and more people are using apps to find friends, fun and f..., well, you get the idea, while they're on holiday, and with solo travellers looking for connections as they wander the globe (those lucky buggers), we thought we'd get you some rules to live by.
You know, just in case.
If you're planning to use dating apps overseas, safety is a prime concern, of course. And while you're free and travelling and away from home so you feel like the rules are relaxed -- they possibly shouldn't be.
Make sure someone knows where you are, meet people in public places before going anywhere private, try not to get too drunk around someone you just met, and don't tell anyone where you're staying. "I wouldn't give anyone my home address, so why would I say what hotel I'm staying in?" online dating coach Julie Spira told Refinery29, and she's right -- safety first.
Next up, make sure you know what you want before you get started. And make sure your matches know what you want as well. Are you looking for a quick fling? Do you just want someone to show you around the sights? Are you planning to move here eventually and marry this person? You can even add it to your profile to make sure that everyone else knows too.
Says Michelle Battersby, Country Lead for Bumble Australia, "It's really important to be open and honest from the beginning about what you are looking for -- and to expect that same courtesy from your matches.
If both parties are on the same page from the beginning then there is less of a chance that someone won't have their expectations met. And it frees you up to spending your time chatting with people who want the same things as you!"
Julie Spira mentions a client of hers who often gets free tickets to concerts through work. So, when she's travelling, she'll update her dating apps to see if anyone wants to join her. "Every single time she meets an incredible person and has an incredible time," Spira says. Perfect if you're travelling alone and want to see a different side of a city, right?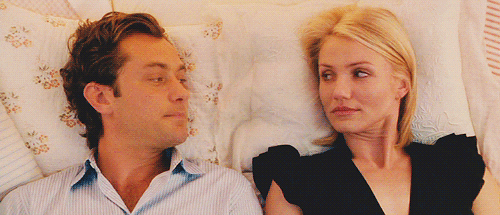 Don't forget to also be aware of cultural issues. If you're on holiday somewhere where the culture is much different from your own, be respectful. If you're on a queer dating app, for example, and heading to countries where it's still dangerous to be openly gay, the people you're meeting might not be out at all so be sensitive and safe at all times. If your sexuality is not an issue where you're headed, it's still important to be read up on local culture and customs. That way, you'll avoid offending anyone.
Lastly, what is Michelle's biggest piece of advice for someone on sites like Bumble who are wanting to date on their holiday?
"Holidays are meant to be fun and relaxing! Make sure to be up front about what you want, and don't forget to have fun!"
And if you're going to use the opportunity to have rampant sex of any kind, please be safe.
Feature Image: Getty
This article first appeared August 15, 2018