It's Nearly Time For The Victoria Beckham/Reebok Collab
Just two days until a Shaq attack.
If you're a sportswear nut or a Spice Girl tragic a huge fashion moment is just two days away. Squee!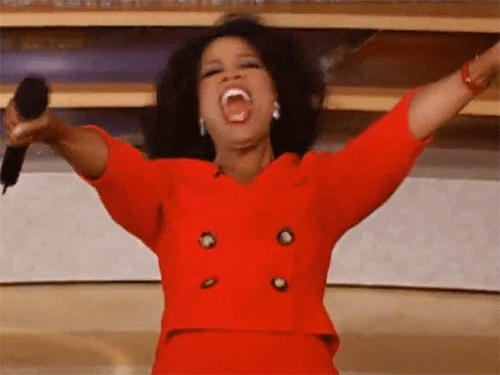 Y'see in November Victoria Beckham announced she would be Reebok's latest long-term design partner. And last week she revealed her first-ever collection for the sportswear brand, Reebok X Victoria Beckham, all featuring the iconic Shaquille O'Neal.
We all knew it was coming of course, but now it's nearly available, let's just revisit this cute pic for starters...
And this cute Boomerang:
On her website Posh says: "My Merch Collection is nearly here! This capsule really began for me with a visit to the Reebok archives in Boston, back in November. When I think of Reebok, I think of the 90s and basketball -- and therefore of course I think of Shaq! For me this capsule really represents a celebration of that era, Reebok and Shaq's shared history in basketball, and the great heritage pieces I discovered in those archives. The unisex approach, and the nods to streetwear that are present in this capsule, are important elements that I will take through to the full collection I am currently working on."
The first release of Victoria Beckham x Reebok clothing is out on July 26 on both Reebok's and her own site -- and the limited range includes a few T-shirts, hooded sweatshirts, and even socks, all of which keep to a basic black-and-white color scheme, with the occasional red accent (with an orange limited edition version exclusively on her website). The tops feature almost the exact same graphic -- his signature "dunkman" logo -- on the front, his last name and jersey number (34) on the back, and a list of his career achievements printed below.
The excitement has been building for some time, with Shaq himself reposting a video by Victoria back in April thanking her and hubby David Beckham for a launch event, and the pair also appeared on James Corden's tv show to talk about the "matchup made in heaven".
And son Romeo Beckham has been charged with modelling the stuff for his mum on her Instagram too.
Now it's just up to us to buy it all. Form a queue.
Feature image: Reebok X Victoria Beckham