The Surprising Item Victoria Beckham Hides In Her Clothes
And it's a real gem.
Here's what we know about Victoria Beckham: She used to be in one of the most successful girl groups of all time, she's married to a handsome former football player, and she's the absolute style guru with an enviable fashion label.
However, there's one other important detail about this pop star turned style maven you might be surprised to learn -- and that is she keeps a collection of crystals with her at all times to "surround herself with positive energy".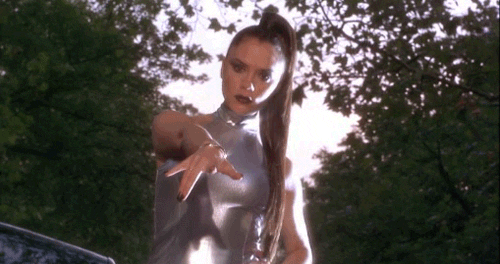 In an interview with ELLE, the fashionista confessed she's been a fan of crystals for many years and indeed always carries one or two stones with her at all times.
"My first crystal was a black obsidian and I still carry it everywhere with me!" she said. "I like to surround myself with positive energy, and so often have a little collection of crystals in my handbag."
Beckham added, when it comes to energy and cleansing, her current go-to stone is a White Howlite crystal.
"It's a calming gemstone that relieves stress, calms the mind, and relaxes the whole body," she said.
It was her love and "understanding of the power of crystals" that inspired Beckham to incorporate the stones into her Pre Autumn Winter 2018 collection.
"I really want to share some of that knowledge with my customers," she said.
"I started by looking at my own crystal collection, and thinking about what might be important to my customer. She's strong and successful, and I wanted to offer something that could provide support navigating her career and her personal life."
As Beckham explained, the crystal are designed to be worn as jewellery or simply carried to ensure good vibes. And to accommodate this, she even included hidden trouser pockets so women can conceal their gems.
"We clipped crystals onto belt loops, and included secret pockets for them on wide leg trousers -- so you can carry charms wherever you go," she said.
"As with all my collections, I want to make my customer feel confident and secure, and for me adding crystals felt like a nice way to help do that."
Feature image: Getty.