Victoria Beckham Proves She's Still Posh Spice
She showed us what she really, really wanted. And got!
Victoria Beckham made a spectacular return to her Posh Spice roots this week when she and hubby David took an unexpected trip to Paris to Celebrate their 19th wedding anniversary.
After weeks of speculation they were going to split, the pair proved once and for all that they are indeed still happily in love by enjoying a VERY lavish diner at Epicure -- housed within Le Bristol Hotel -- on Wednesday.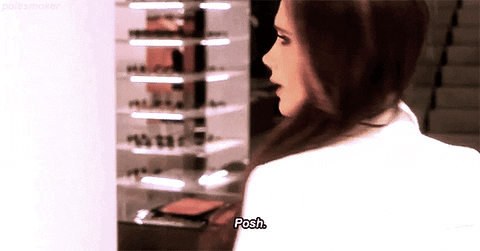 Now, it's not the first time we've heard about the Beckham's exorbitant taste when it comes to wine -- after all, they own a vineyard in Napa, California. However, this time round they literally drank thousands of dollars worth wine.
And in a slightly self indulgent -- albeit fabulous -- way they did it while sharing pics of the experience with their loyal fans via their Instagram stories.
At the start of what was to become an epic evening of food and wine, David took to social media to share a snap of the intimate moment with his legion of followers.
"19 Years WOW ... This time 19 years ago I was dressed from head to toe in purple ... Happy anniversary to the most amazing wife & mummy ... Love You x," the soccer star wrote.
Victoria shared a message of her own with the caption, "19 years!!! X I love u so much x."
Among the lineup of wines the couple ordered was a bottle of 1990 Chateau Lafite Rothschild from Pauillac, Haut-Medoc, a Cabernet Blend that, according to Christine Ricketts from Cellarmasters, is generally a mix of Cabernet Sauvignon (70%), Merlot (20%), Cabernet Franc (5%) and Petit Verdot (5%).
"This is an absolutely beautiful Cabernet blend. It has an outstanding richness of flavour, black fruits, notes of leather, some herbaceous characters with an earthy minerality and smooth firm tannins. A stupendously long finish," Ricketts said.
Chateau Lafite Rothschild is one of the most famous wine estates in Bordeaux and has Premier Cru status and a consistent producer of one of the world's most expensive red wines.
"A bottle like this would normally sell for anywhere between $2000 to $5000 per bottle in Australia," she said.
The Beckhams also ordered a bottle of 2009 white Burgundy from AOC Bâtard-Montarecht produced by Domaine Leflaive -- a vineyard that has Grand Cru status.
"This is made with Chardonnay grapes. It has sweet, ripe fruit elegance and a beautiful perfume," Ricketts said.
According to Wine Searcher, the 2009 vintage can cost as much as $4000 per bottle.
In addition to sharing her expensive tastes in wine, the former pop star and fashionista also shared snaps of the gifts the couple received from their children -- Brooklyn, 19, Romeo, 15, Cruz, 13, and Harper, 6 -- including beautiful bouquets of ivory and green flowers and silver balloons to mark the occasion.
"Lucky mummy and daddy," she wrote in the caption.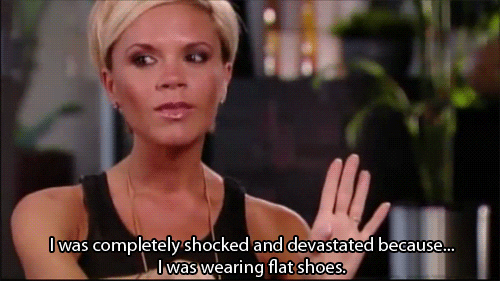 While it appears the couple spared no expense for their anniversary celebrations, it was only back in October that they reportedly drank $3,500 worth of wine during a similar date night. And likewise, they posted pics of their most expensive bottles.
Ah, how the other half live, right?
Feature image: Instagram/@davidbeckham.