There's A Whole Lot Of Buzz Going On About Bee Pollen
But seriously, what's it all about?
You only have to scroll through one of the many health food blogs and Instagram accounts these days to realise there's something seriously "buzzing" when it comes to trending superfoods -- specifically bee pollen.
From decadent smoothie bowls and yoghurt pots, to revved up granola, muesli and toast, people seem to be adding the stuff to their diets in more ways than one -- and what's more, they're sharing their culinary efforts on social media, claiming it to "bee" somewhat of a miracle cure.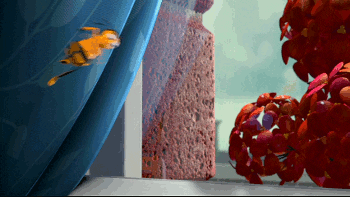 But where did this sudden trend come from, and just how healthy is it?
Well, it would appear that while bee pollen has been around for some time, we owe the sudden resurgence in popularity to none other that Posh Spice herself, Mrs. Victoria Beckham.
As it turns out, the former Spice Girl and fashion mega maven seemingly predicted that bee pollen would be the next big thing when she tweeted about her obsession with the stuff back in 2014.
This tweet is unavailable or no longer exists.
And judging by the favourable comments she received back in the day, combined with more than 170,000 mouthwateringly good pics posted on Instagram using the #beepollen, we think Posh might have been on to something.
Even celebrities such as Kourtney Kardashian, Gwyneth Paltrow, and the Duchess herelf, Meghan Markle have given the superfood a shout out in the media.
This tweet is unavailable or no longer exists.
But more importantly, let's get to facts.
Put simply, bee pollen is bee food. Plain and simple. Collected by these buzz-y little workers as they go about their daily business, bee pollen comes from flowers and is mixed with honey and other ingredients and stored in sacs on their hind legs -- eventually this turns into small granules.
In terms of its nutritional benefit, according to the label on the packet that Posh posted back in 2014, it claims to contain an assortment of essential vitamins and minerals, amino acids -- the building blocks of protein -- and trace elements, co-enzymes, fatty acids, carbohydrates, antioxidants, and protein.
Among the many health benefits it's believed to be good for are increased energy, improved immunity, weight loss, reduced signs of ageing, and even reduced risk of cancer -- but alas, despite the general buzz, there's not enough scientific evidence to prove its overall effectiveness.
However, according to The Globe And Mail, two small studies have shown favourable results that suggest bee pollen could ease the symptoms of premenstrual syndrome in women and enlarged prostate in men. But that's about it.
While the evidence to suggest bee pollen is somewhat of a panacea is limited, one thing's for sure: if anything, bee pollen is nutritious.
However, as registered dietitian Leslie Beck told The Globe And Mail, the most significant safety concern is the potential for reactions in people with allergies to pollen, honey or bee stings.
If you do have allergies, hay fever, or asthma, as Beck explained, it's important to talk to your GP before taking bee pollen. Women who are breastfeeding are also advised to avoid it.
With this in mind, if you're ready to try out bee pollen, Beck said it's generally safe to consume -- if you're willing to pay the hefty price tag, which can be as much as $70.
Whether you blitz it in your morning smoothie, add it to your cereal, or sprinkle it onto toast, the slightly sweet, floral taste of bee pollen is a delicious -- and nutritious -- way to add some texture to your diet.
Feature image: Getty/Instagram/trufitcandace.