Meghan Recruited Her Wedding Day Makeup Artist Via Text Coz Yep She's Just Like Us
And yes, the Duchess doth love an emoji.
In news that proves that yes, Meghan Markle really is just like us, the Duchess' friend and makeup artist Daniel Martin has revealed that she asked him to do her wedding day beauty via text message.
Not email, carrier pigeon, raven, smoke signal, royal mail or any other official form of communication. Just an easy-breezy SMS.
Girl is keeping it so real, and we dig it.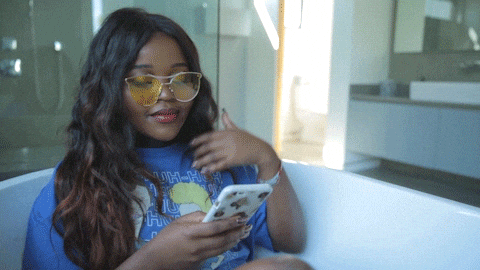 Martin told Good Morning America that his exchange with the new royal went something like this:
Meghan: "Hey, what are you doing on May 19?"
Daniel: *passes out*
Meghan: <bride emoji> <groom emoji>
Daniel: *fans face* "Okay, yeah, whatever you need."
The Duchess of Sussex uses emojis?? We are screaming.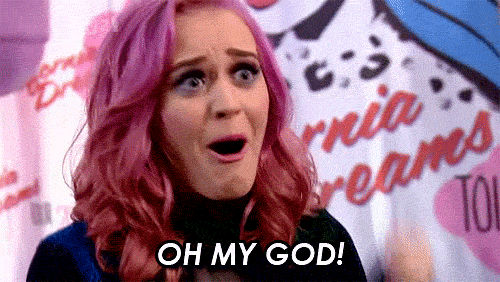 The fact that Mrs Prince Harry still had old pals like Martin -- who she's known for years -- in her phone contacts speaks volumes for her down-to-earth 'tude.
This low-key lady isn't about to forget where she came from, even if she's now a member of the British monarchy.
"That's the crazy thing," Martin said to GMA. "She's still the same person."
It's no secret that royal protocol is rather strict, so we're guessing Meghan's choice of communication wasn't exactly kosher, but the 36-year-old hit 'send' anyway and the rest is history.
There's no doubt that the gorgeous newlywed made the right choice in Martin for her wedding day look. She simply shone. Not that Martin -- who also paints the faces of famous babes Elizabeth Moss, Jessica Alba and Olivia Palermo -- had much of a task on his hands TBH.
Meghan's natural glow -- coupled with that special sparkle only brides have --made it an easy job on the day for Martin, who reported that the lady of the moment was super relaxed on the morning of her big day.
"We had breakfast. Guy, her dog was with us,' Martin told GMA. "We were playing around with him," he said. "It was a very chill morning ... her mom was there, which was amazing."
Martin's wedding day look for his friend was just as pared back. The artist used only minimal amounts of foundation and concealer to allow Meghan's stunning complexion -- and her cute freckles -- shine through.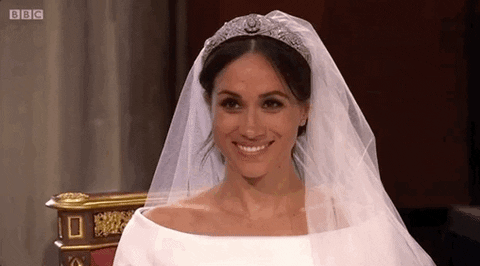 "So instead of using [concealer] all over her face, I used it only where I needed to balance out any redness or uneven skin tone," he said.
Next Martin worked on the bride's much-envied smoky eye, which he created using a chestnut eyeshadow -- he blended it with his finger -- and false lashes, but only on the outer edges of her lids.
He finished off the "completely natural" look with a sweep of chocolate brown eyeliner.
"We wanted it to just be her," he said. "She's a person who is very comfortable in her own skin. So she doesn't need to wear a lot."
Gorgeous, royal and low-key as heck? We're just a bit in love with you Meghan, and no amount of text messages could convey our feels. Having said that, can we grab your number ... ?
Feature image: Getty, Instagram/@danielmartin