Instagram Has Revealed Yet Another Awesome Feature
And it won't let you miss a beat.
Whether it's on your way to work, waiting in line to buy a coffee, or for those more adventurous folk, walking down the street -- we know, it seriously happens! -- Instagram is without question our go-to app when we're bored. We just can't get enough of it.
And lately, it seems as though the social networking app is moving from strength to strength, revealing something new and exiting each and every week -- and that's just fine with us TBH.
The latest feature that's going to cure your FOMO is the "All Caught Up" feature -- a function that lets you know when you've seen every post in your feed from the last couple of days -- and we guarantee it's going to take the pain out of scrolling -- well, at least for your thumb!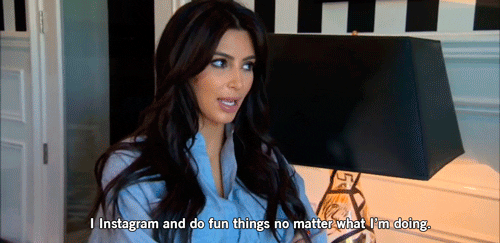 The decision to add the time-saving feature no doubt comes in response to the desperate cries from social media users, who have up until now complained about one teeny-weenie Insta flaw -- and that is the order in which posts are delivered. Annoying much!
Since Instagram no longer posts in chronological order it can make it difficult to keep track of which posts you've already seen and the ones you haven't, so the new feature is a very welcome surprise indeed.
"We've heard that it can be difficult to keep track of your seen posts. With this message, you'll have a better understanding of your Feed and know you haven't missed recent photos or videos," the company said in a press release.
So say goodbye to all that endless scrolling down ... down ... and down, with a 50 percent chance of seeing the same rubbish you've already seen, and say hello to more fresh, awesome content.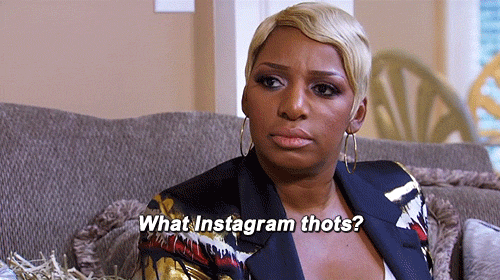 So how does it work?
Well, very easily, according to Instagram. It doesn't require any super tech-y installation or annoying update, and it's available now. You'll just start seeing a new message that reads, "You're All Caught Up."
What's more, it doesn't hide or delete posts from the previous 48 hours but rather posts them below the message, so you'll easily distinguish between old and new posts. So prepare to have your social media usage streamlined.
The news comes only weeks after TechCrunch first reported rumours of said feature being in development, and judging by the comments on social media its release is LONG overdue.
"I still miss when Instagram was in chronological order," one person wrote.
This tweet is unavailable or no longer exists.
Another concerned user added, "Instagram you wouldn't need this "you're all caught up!" notification if you would just put chronological order back but ok."
This tweet is unavailable or no longer exists.
While there's no denying the feature is not the same as seeing posts in sequential order, any way to make our social media time more pleasurable is a most welcomed addition indeed. Thanks, Instagram!
Feature image: Getty.