There's A Fake Engagement Ring On The Market And People Are Tearing It Apart
It's a big 'I don't' to the 'Will You?' ring.
A jewellery store in the US has released a 'temporary' engagement ring and we -- and the internet -- have some strong feelings. Spoiler alert: not everyone is saying 'yes' to the unusual bling.
The 'Will You?' ring retails for about $68 at Helzberg Diamonds stores across the States, and TBH it looks pretty unremarkable -- until you read the engraving that is. The words, "This is a ring, not the ring." are inscribed across the four millimetre band, and, what the actual heck is going on here?
Straight away our minds went to some sort of full-scale Shakespearean drama -- didn't yours? You know, a multiple-proposal situation wherein a Casanova engages several unsuspecting lovers at the same time only to choose just one -- or none -- to walk down the aisle.
Think of the lying, cheating and broken hearts this ring -- the literal embodiment of 'I want to marry you, maybe ...' -- will enable!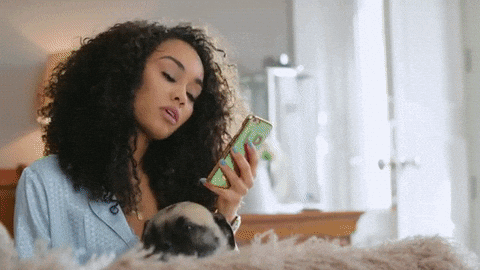 On closer inspection, though, we were wayyyyyy wrong. The ring is actually intended to allow prospective husbands -- or wives -- to propose to their beloveds without the agony of selecting said beloved's dream rock on their own. It's designed to act as a placeholder until the happy couple select the 'real' ring together later, hence the inscription.
As the jewelers itself states, the 'Will You?' ring allows you to "Pop the question without the pressure of the perfect ring." There are about a trillion different engagement ring options out there -- and just as many different tastes -- so the whole "Get the 'yes.' Then get the ring. Together." ethos kinda makes sense.
Social media users were ever so slightly more critical.
Yikes.
Others had more sympathy for the idea.
Some pointed out that the ring comes with benefits -- more than the obvious yay-we're-getting-married kind.
The cute idea -- or marketing ploy, whatever you like -- is pretty savvy on the jeweller's part. If wearers of the ring and their main squeeze return to Helzberg to shop for engagement ring 2.0 within 60 days of buying version one -- which you don't even have to wear BTW -- they can save up to $545 off their dream rock.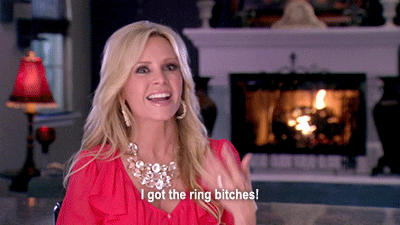 That's not to be sneezed at when your most basic sparkler can cost the same as a second-hand car. Our apologies though to coin-conscious Aussie Romeos and Juliets 'cause the 'Will You?' ring doesn't ship to Australia.
Guess it's back to the old faithful bling option: the doughnut. To that we say a huge 'I do.'
Feature image: Instagram/@helzbergdiamonds