Giant Straw Hats Are A Thing And We're Low-Key Brimming With Excitement
Bigger is better according to these It-girls.
It might be mid-winter here in Australia at the mo but we're gonna call it: this latest trend in over-sized head wear is going to be big this summer. Real big.
We know this because these ridiculously wide-brimmed straw beach hats have been seen on the heads of a trio of It-girls, and who are we to argue with the old saying, 'once is chance, twice is coincidence but three's a trend'?
Numbers -- nor fashion -- do not lie people.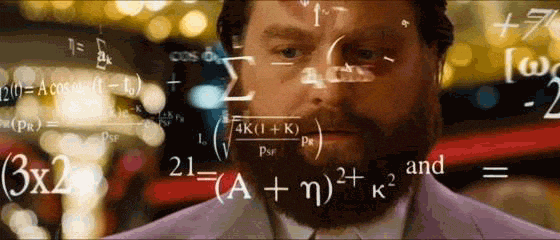 Let's start at the beginning, wayyyy back in June 2018 when Danish actor Emma Leth turned convention on its head and got married in a floor-length see-through lace gown and a truly gigantic straw hat.
The new Mrs Rosenzweig -- who is currently the face of Balenciaga -- said 'no thanks' to a traditional veil and rocked that kiddie-pool-sized topper like the beautiful bride she was. The 100 percent straw hat from French brand Jaquemus is called 'Le grand chapeau Bomba' -- or the large hat Bomba -- and can be yours for $697.
The next babe to pop up on our giant hat radar was none other than catwalk and street style star Bella Hadid. While lounging on a pristine beach on June 7 the model shaded herself from the sun with a super-sized straw creation -- good thing too as she was a little light on clothing.
Bella's enormous Palapa hat is by Mexican designers Olmos and Flores and goes for a cool $442.
Model and actress Emily Ratajkowski wasn't about to miss out on all the fashionable -- and sun-safe -- fun so she made sure the Jacquemus headwear was her statement accessory when she hit the beach in Greece in early July.
Emily didn't go as bold as blushing bride Emma, however, instead opting for the slightly smaller version of the umbrella-sized La Bomba -- which is currently sold out BTW. Sometimes you just want a subtle look, we totes get it, Em.
You know a trend has hit the big time when a Kardashian gets on board, so it looks like OTT hats are most definitely having their moment in the sun.
Oh, and mega-trendy pop starlet Dua Lipa's a bit of a fan, too.
Can we expect to see chapeaus of such grand proportions on Aussie shores anytime soon? Not to get ahead of ourselves but we reckon that's a yes, so here are some XXL headwear options for summer and -- bonus -- they're a bit easier on the wallet than Bella's pricey topper.
Into the fray
ASOS Glamorous Straw Hat With Frayed Edge, $26.
All white
Ace of Something Athena hat, $69.95
Back in black
ASOS Natural Straw Oversized Floppy Hat, $44.
Sun kissed
ASOS Straw Metallic Floppy Hat with Sun Kiss Sequin Print, $36.
Pool-side fave
Lack Of Color Sunnydip Fray Boater, $79.
Stripes ahoy
Country Road Multi-Stripe Sun Hat, $89.
The last straw
ASOS Natural Straw Floppy Hat with Plait Band, $32.
A touch of pink
Roxy Women's Soak In The Sun Wide Brim Straw Sun Hat, $39.99
A darker hue
Ace of Something Gaia hat, $79.95
Feature image: Instagram/@bellahadid, Instagram/@emrata