Aussie Cannabis-Infused Skincare Hits Shelves In UK So Your Beauty Routine Is About To Get Lit
Live 420 every day, or at least when you're washing your face.
Shoppers at major UK department store Harvey Nichols are on somewhat of a high after the country's first cannabis-infused skincare range hit shelves on July 1, and it's all thanks to an Australian beauty brand. Quite the trail BLAZERS aren't we?
At first glance Aussie company MGC Derma doesn't look that different from a standard cosmetics brand. On offer are 15 products including toners, masks and eye cream across three lines -- Anti-Ageing, Essentials and Derma Plus -- but here's the kicker: it's all infused with Cannabidiol.
Cannabidiol. As in cannabis. Weed. Mary Jane. Dope. Ganja ... okay we think you get the picture.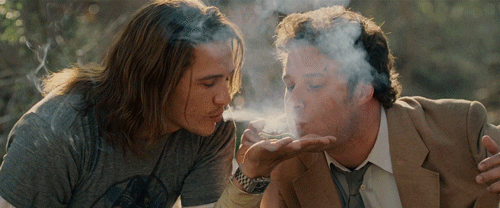 Before you call in the Feds, try to mellow out for a mo. Also known as CBD, Cannabidiol is a non-psychoactive compound -- usually in oil form --derived from the cannabis plant. It won't get you high unlike the plant's psychoactive component THC or Tetrahydrocannabinol.
Let's not forget that medicinal cannabis -- which has been legal in Australia since 2016 -- includes a combo of both CBD and THC and is used to treat a wide range of conditions like epilepsy and chronic pain. Legalising the recreational use of cannabis is still a hot topic, but weed ... er, we'd rather leave that discussion for another time.
The idea of pot-infused beauty products may sound a bit unusual but there's legit science behind it. The range was founded by experienced veterans of the global medical cannabis industry, MGC Pharmaceuticals, and developed with Dr. Burstein Cosmetics, who is a well-known and reputable manufacturer of cosmetics for numerous high-end lines.
So it's safe to say that you won't get the munchies -- or become a stoner -- after slathering on some hand cream or washing your face with a MGC Derma product. Sweet. What the range does promise to achieve sounds pretty darn good.
The CBD-infused products, which also includes other natural ingredients like algae, shea butter and sesame seed oil, claim to tackle common skin problems like acne, psoriasis and eczema by helping to reduce inflammation and boost healing.
According to the website blurb, the products "work with the body's natural system to support the skin's response, which encourages repair and rejuvenation of the skin itself." We'll take some of that to go, thanks.
The brand operates out of Slovenia and has licenses to grow hemp, a cannabis variety, across Europe, something which they take very seriously. This ain't no backyard operation. There's a whole lot of talk about CBD genetics, breeding, extraction and purity on their website which we're not going to pretend to understand but again, these guys sound like the real deal.
There are plans to land MGC Derma products in US and Australian shops later this year but if you're in the market for an immediate hit -- of skincare, not er, you know what we mean -- then you can roll on over to Harvey Nichols or MGC Derma's websites, and yes, they both ship to Oz. Prices start at about $55.
Gnarley, huh?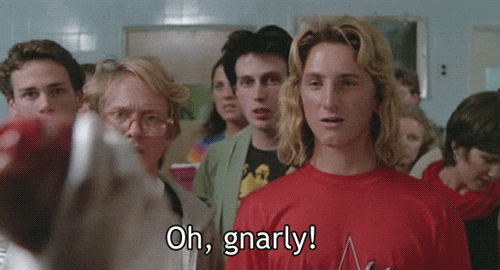 Feature image: Instagram/@mgc.derma.skincare