The New "Career Of The Year" Barbie Is Here
Come on Barbie, let's go... engineering?
Barbie has always helped little girls imagine they can be anything, from doctors and scientists, to explorers and entrepreneurs. But her latest reincarnation is literally giving young women the necessary tools to turn their high-tech dreams into a reality.
Meet the latest "career doll of the year" and newest member of the elite sisterhood: robotics engineer Barbie.
While it's no secret that Barbie has introduced girls to a world of opportunities when it comes to their career choices -- many of which are in fields where women aren't strongly underrepresented -- it's the first time we've seen her try her hand at robotics engineering -- a field where only 12 percent of employees are women.
It shouldn't be too difficult a feat for her, however. After all, she's previously held several roles in the science, technology, engineering, and mathematics (STEM) field -- all of which are predominantly male industries-- such as computer engineer, astronaut, and video game developer.
Lisa McKnight -- general manager and senior vice president at Barbie told People that for more than 60 years, Barbie has been a passionate role model for girls, showing them that they can be anything.
"By playing with Robotics Engineer Barbie on and offline, we are giving girls a new platform for play in their imaginary world and teaching them important skills for their real world," McKnight said.
And that's the other great thing about Mattel's latest doll -- girls can also learn "Barbie-inspired" coding experiences though online platform, Tynker, where in addition to coding, they can master skills in logic, and problem-solving.
Co-founder and CEO of Tynker, Krishna Vedati told People, "Our mission is to empower youth to become the makers of tomorrow through coding, and the Barbie brand is an ideal partner to help us introduce programming to a large number of kids in a fun, engaging way."
A promotional video for the new doll stresses the fact that girls need more role models in the workforce -- with only 24 percent of STEM jobs being held by women.
"We really need more role models in tech," one girl said in the clip.
"If girls can't see women doing these jobs ..." another added.
"... how will we know we can," a third chimed in.
The video stresses that simply imagining you can be anything is the beginning, but actually seeing it in real life can make all the difference -- and that's where Barbie steps in.
According to Mattel, the latest Barbie comes in four versions, each with different skin tone, hair colour and different hairstyle to suitably represent every little girl. But most importantly, all four girls wear the same outfit.
Aptly dressed in clothing befitting of a lab environment, the forward-thinking doll is wearing black jeans, a white tee, and a blue denim jacket. She also comes with safety goggles, a laptop for all her coding, and a small humanoid robot.
Barbie's latest career choice is just another example of how the iconic doll has evolved over the years and is helping to map out better futures for young women.
That said, it comes only a few years after Barbie was given what was referred to as a "much-needed" makeover in 2016, where the toy manufacturer released three new body shapes befitting all women.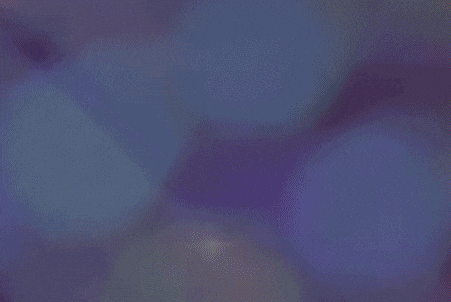 The necessary body-positive changes came as a result of the backlash that poor Barbie received about her "unrealistic" body proportions. As a result, the doll now portrays a more diverse representation of women and is available in tall, curvy, and petite sizes.
While there's no denying that Barbie's latest robot-building sister is a welcome addition, it also proves that science, technology and maths are just as cool as walking down the runway. #YouCanBeAnything
Feature image: Mattel.