Mums Are Reacting To Carrie Bickmore's Morning Sickness Selfie In A Major Way
Their #preggolife truths will leave you SHOOK.
Spare a thought for poor Carrie Bickmore. Yes, she and her partner Chris are expecting their second child -- yay! -- but it's not all sunshine and rainbows for The Project host. Bickmore has been suffering from morning sickness, and in a big way -- boo!
The 37-year-old has been feeling so unwell -- "sick as a dog" in fact -- that she's been cosying up to the toilet bowl of late, as per the selfie she posted to Instagram on June 25.
Our hearts go out to the Gold Logie winner but we hope she knows that she's not alone.
After she spilled her guts -- literally -- hundreds of mums and mums-to-be popped up on Bickmore's Instagram post. What they had to say will make you -- and no doubt Bickmore -- feel rather chuffed.
The pop-up mother's group got down to business sharing messages of support, advice and encouragement with Bickmore and one another, and boy did we learn a lot. Not all of it was pretty, either.
Kicking things off was Bickmore's friend and mum to Sonny and Rudy, Zoe Foster Blake. Her tip for surviving "17 weeks of hell"? A steady diet of hash browns, Happy Meals and gum. Oh, and taking time out to "[lie] on the floor, dying."
Sounds like fun!
Bickmore's Project co-host Tommy Little was slightly less constructive. "Maybe you need to calm down on the boozing too?" was his suggestion. Cheers, Tommy.
New mama Turia Pitt offered her congratulations and seconded Foster Blake's hash brown advice -- which we can all get behind to be honest, expecting or not.
At this point the tried and true morning sickness remedies started coming thick and fast and it all sounded rather delicious. Ginger biscuits, cheeseburgers, fruit tingles, fizzy drink, Frosty Fruits -- and Bickmore's favorite, hot chips -- were all on the menu.
In fact all types of potato -- chips, crisps, mash, the lot -- came highly recommended. One mum remarked, "Surprised my kids didn't come out looking like hots chips," which made us chuckle, and also crave hot chips.
While the diet might be appetising -- Scotch Finger bickies? Fruit Tingles? Two-minute noodles? Sign us up! -- we're far less keen on the morning sickness business itself.
"You poor thing! I never found a remedy, I was still vomiting on the operating table for my son's Caesar to be done. Ah the memories," one mum shared.
"I feel ya!" another said. "19 weeks and counting and vomiting so hard you burst blood vessels around your eyes!"
The horror stories didn't stop there but we'll spare you the trauma. At least some of the comments were more helpful than terrifying -- we think.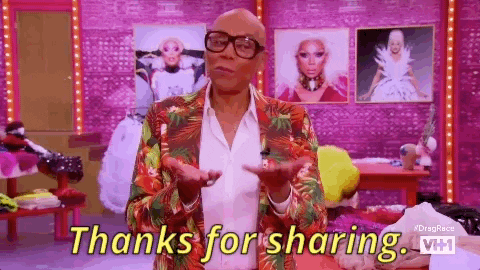 "Just aim for the middle of the bowl -- nothing worse then cleaning up sick after being sick," was one mum's sage advice.
"At least you still look good after a vomit!" said another. We think that's a compliment ...
Jokes aside, we're more than pleased to see the positive effect Bickmore's candid selfie has had on other mothers.
"Thanks for speaking up about this!" one grateful mum-to-be said. "I had to take six weeks off work because I was so sick. It was horrendous and people just don't understand how debilitating and traumatic this can be."
So thanks, Carrie, for sharing your #preggolife truth, and thanks to all the mums out there for stepping up and supporting each other. Now we 're off to get a hash brown.
Feature image: Instagram/@bickmorecarrie