20 Photos Of The Most Memorable Logies Red Carpet Looks
And the winner is ..
Australia's night of nights -- the 60th TV Week Logie Awards -- is around the corner. This year's star-studded affair will take place on Sunday, July 1 at The Star on the Gold Coast -- and we're just a little bit excited!
While countless Aussies will be tuning in to see which of their favourite celebs take home the coveted TV gongs, those more fashion-minded of us will check in to see all the glitz and the glamour on the red carpet.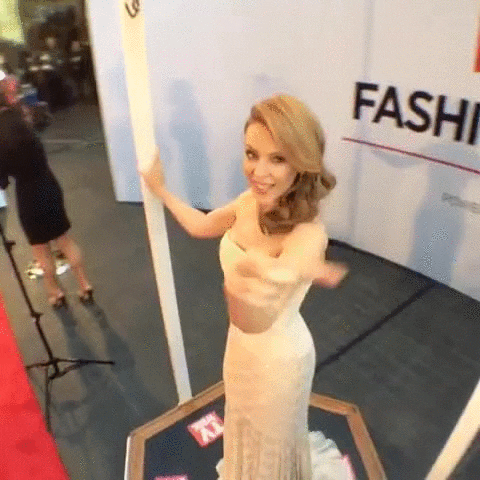 But before the awards are handed out this weekend, let's take a look back at some of the more memorable red-carpet looks to hit the Logies over the years. From the sophisticated and stylish, to the sparkly, glitzy and frou-frou, we've seen it all.
Scroll down to see which red-carpet looks will go down Logies history.
Carrie Bickmore, 2015
The year Carrie took home the coveted gold Logie she rocked the red carpet in a Paolo Sebastian gown.
Jessica Marais, 2017
Jess always shines on the red carpet, and at the 2017 Logies she was particularly radiant in her J'Aton dress.
Lisa Wilkinson, 2016
ten daily's own Lisa Wilkinson channelled classic glamour in her elegant lavender-coloured gown in 2016.
Sylvia Jeffreys, 2017
The television host was a vision of beauty in her plunging dusty pink gown by Rebecca Vallance.
Delta Goodrem, 2016
Who could forget Delta Goodrem when she opted for this white bridal-inspired Paolo Sebastian gown in 2016.
Dannii Minogue, 2009
Dannii channelled Cleopatra in this ivory Grecian meets Egyptian-inspired gown.
Rebecca Judd, 2016
In 2016 Rebecca's paired her blue J'Aton Cinderella-style gown with jewelled flats.
Jesinta Franklin, 2016
Jesinta turned heads back in 2016 in this barely-there green Camilla & Marc creation.
Laurina Fleure, 2016
The former Bachelor and Bachelor in Paradise contestant's vibrant green lace and silk Con Llio gown was a definite showstopper.
Amanda Keller, 2016
Walking the red carpet with her Living Room co-stars, Amanda Keller was dressed to impress in this red gown.
Sarah Harris, 2016
Studio 10 host Sarah Harris wowed the crowed wearing this jade green dress with plunging neckline.
Penny McNamee, 2017
The Home and Away star was definitely living out every little girl's princess fantasy in this flowing gown.
Kerri-Anne Kennerley
Kerri-Anne's red carpet look in 2017 was anything but understated. Feathers and all!
Margot Robbie, 2009
Back in 2009, Margot struck a pose wearing what can only be described as a Flamenco-inspired dress.
Kate Richie, 2015
She's no stranger to the Logies red carpet and in 2015 Kate almost looked like a metallic statue herself.
Asher Keddie, 2011
Asher has a history of red carpet successes, and in 2011 she rocked a rather svelte black J'Aton number.
Sandra Sully
Back in 2009, the Network Ten newsreader looked positively enchanting in pastels.
Madeleine West, 2014
The former star of Neighbours and Satisfaction was turned up in this sparkly, mermaid-esque gown in 2014
Michelle Bridges, 2011
The Biggest Loser star traded her gym gear for old-school glamour at the 2011 Logie awards.
Brynne Edelsten, 2010
Brynne made headlines back in 2010 when she walked the red carpet in this Moulin Rouge-inspired red frock.
Feature image: Getty.