The Foods Meghan Markle Is No Longer Allowed To Eat
And we're not sure if it's worth it, quite frankly,
Now, we always knew that once Meghan Markle tied the knot with Prince Harry there would be an adjustment period where she would have to learn a few regal rules befitting of a Duchess.
Learning to curtsy, altering her wardrobe, and limiting her PDA are just a a few of the standards she's had to adhere to, but the latest rule associated with being a royal really takes it to the next level -- and it's got us feeling ... well ... kinda hungry, actually.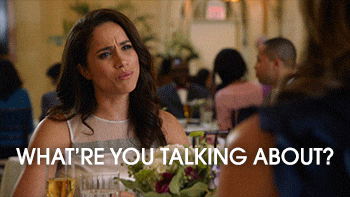 When it comes to her travelling diet, the newest member of the royal family must now avoid certain foods -- many of which are the most desirable staples. But there's a perfectly good reason for this super stringent requirement -- it's not simply that her majesty is being mean. Well, maybe a little.
Allow us to explain ...
According to the Sunday Express, when it comes to travelling abroad, no royal is apparently allowed to eat any food containing garlic. For the most part this is because, as you would expect, there are plenty of official meetings to attend, so it's thought to prevent bad breath. What's more, the Queen hates garlic -- so that kinda says it all.
Royal chef at Buckingham Palace, Darren McGrady revealed to the British newspaper, "We can never serve anything with garlic or too much [onion]. The Queen would never have garlic on the menu."
Let's face it, though, nobody likes a queen with dragon breath, right?
The only problem for poor Meghan, however, is that she is apparently a bit of a fan of the pungent food, and reportedly told Today that she liked to cook Filipino-style chicken adobo -- a delicious dish containing the ingredient.
"It's so easy -- combine garlic, soy, vinegar, maybe some lemon and let the chicken swim in that sauce until it falls off the bone in a Crock Pot," she said at the time.
But wait ... garlic isn't the only food poor Meghan is no longer allowed to eat.
As it turns out, any type of shellfish is also off the menu when travelling -- but this is mainly for safety reasons. Obviously, there is a high risk of food poisoning with seafood, so any royal tourist is forbidden to eat the stuff.
Bacteria such as E. Coli or other harmful irritants are a very serious risk for royals travelling abroad and -- although seemingly cruel -- cutting it out from their diet reduces the risk of potentially harmful food poisoning that could jeopardise the rest of their official trip.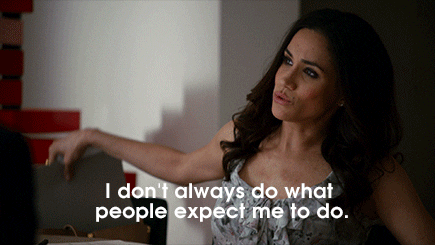 Thankfully, all is not lost for poor Meghan. While we can't say for sure, we can only assume that when she isn't on the road or attending official royal engagements, she can still sneak the occasional piece of garlic bread in private.
But can we just say, if she's going to dabble in the forbidden food cupboard, she better stock up on breath mints before catching up with Her Majesty afterwards!
Feature image: Getty.