Keep Calm But National Bring Your Dog To Work Day Is Here
Plus, the Bondi Vet's tips for a happy office pooch.
Dog-lovers, do you have June 22 barked, er ... marked in the calendar? It's only The Holiest Day In The Canine Calendar aka National Bring Your Dog To Work Day.
We're just a little bit excited.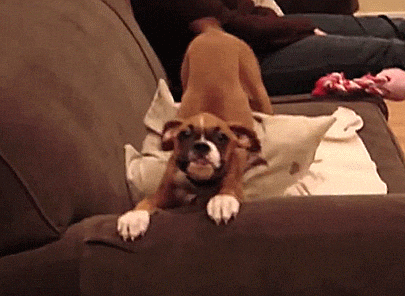 Before we got too carried away with dreams of an office brimming with many good and floofy boys and girls we chatted all things doggo with vet and co-host of The Living Room, Dr Chris Brown.
He shared some top tips with ten daily for getting your pooch prepared for the workplace and what to do while they're there. The Bondi vet also talked about the benefits of human-pooch bonds -- as if we needed any more reasons to boop as many snoots as we possibly can.
Here's what you need to know before your pupper's big day out. The canine commandments if you will.
Know thy pooch
It goes without saying that your BFF -- best furry friend -- needs to be pretty well-behaved in social situations to be suitable for the office.
"Your dog needs to be able to sit and stay in the one spot -- no jumping on desks," Dr Chris told ten daily.
Bear in mind that like us humans not all floofers are suited to a 9-to-5 life. Dr Chris' criteria for a work-friendly doggo is simple: "If they're not great at the dog park or when you have friends around for a BBQ then they're not suitable."
You know your dog best so the decision is yours at the end of the day. "For the majority of dogs, a trip to work will be a great day," Dr Chris said.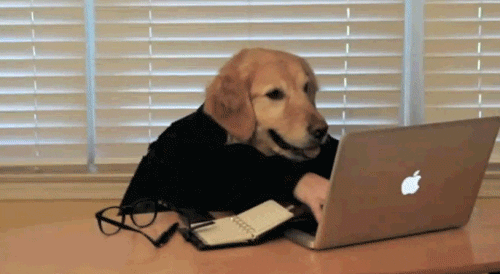 Prep thy pooch
Preparing your four-legged friend for a day at work starts with a morning walk -- the longer the better. Dr Chris admits that his own pupper, Reg the kelpie, would need a big run in the AM before spending the work day with his owner.
"A walk will get rid of your pooch's excess energy," he explains, "however the biggest benefit is that they can get rid of any fluids -- or solids -- that won't be as acceptable in an office environment." Copy that, doc.
Familiarise thy pooch
Dr Chris wants us to remember that even though we might be more than familiar with our office, it's very foreign to our pets.
Bring along their bed, water bowl or a small toy -- anything that will make them feel relaxed and at home.
Take five with thy pooch
Break up the day by taking your fur baby out of the office every two or three hours for a trot around the block. It'll keep them stimulated and happy and also get you out of your chair and away from your desk. Bonus.
The best part for both you and your furry pal is that they'll be tuckered out when you get home. "They'll sleep like never before," Dr Chris said. And what's cuter than a snoozing pooch?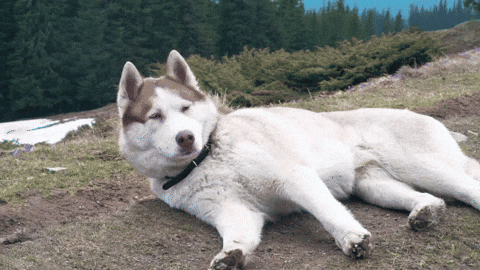 Just in case you -- or your boss -- needed any more reason to say yes to an office pupper paradise, get a load of the health and wellness benefits Dr Chris shared with us. It'll leave you wondering why dogs aren't a compulsory part of everyday work life, like the coffee machine and stealing stationery.
Pets are the ultimate ice breaker, so said Dr Chris. It totally makes sense too. How many times have you sprinted up to a complete stranger to pat their pooch? "Pets have a unique way of bringing offices closer together."
Don't even get us started on how these fluffy angels can improve our health. "Pets have been shown to lower blood pressure and heart rates," the good doctor said.
And it doesn't stop there. "Young kids who live with pets have lower levels of allergies and illnesses because they've been exposed to non-threatening bugs and dirt," according to Dr Chris. This helps to super-charge the little one's immune system.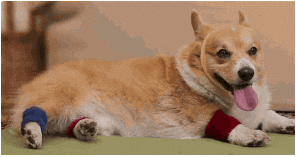 Dr Chris told ten daily that pet owners go to the doctor less, have fewer hospital visits, take less medications and have increased physical fitness. We have our walkies-loving pets for that.
"Dogs are the most persuasive personal trainers out there," he explained.
When you next see a dog -- hopefully at work on June 22 -- take a moment to give thanks to these pure, goofy loaves-with-legs for it is they who make our lives infinitely better each and every day.
The Living Room airs 7.30 Fridays on TEN and tenplay