Busted! Kim Catches North Red-Handed In Her Makeup Bag
How could you be mad at that face?
Kim Kardashian caught her adorable daughter red-handed -- or in this case, blue-faced -- after North snuck into her makeup stash and went to town with an eyeshadow palette.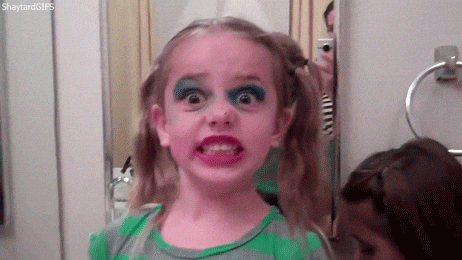 The mum-of-three captured the whole thing on an Instagram story on June 20 that left us chuckling and even more in love with little Northie -- if that's possible.
In the first clip we can hear a stern Kim calling out North's name as she pushes open the bathroom door to reveal every mum's worst nightmare: their kid messing around with their beauty products.
"What are you doing with my Mario palette?" the reality star questions her grinning five-year-old. Isn't it obvious? North's just following in her beauty mogul mama's footsteps.
The cheeky gal won't be deterred and continues working on her look despite Kim's demands for her to stop. At this point North's cute giggles -- and her unusual application technique -- have her mum laughing as well.
"That's not how you put on eyeshadow!" Kim chuckles, clearly unable to keep a straight face.
It's not just any eyeshadow palette either -- Kim's mini-me was getting into a KKW x Mario 10 pan eyeshadow palette from her recently-released collaboration with Mario Dedivanovic.
The palette is part of a bundle -- which also includes a lipstick and two glosses -- retailing for about $136. Lucky for Kim we've got a feeling that she's got a few spares up her sleeve.
With a family full of beauty pros -- aunt Kylie's cosmetics line is worth millions alone -- we think makeup novice North's in the right hands. That's if they're prepared to give up their insider tips that is.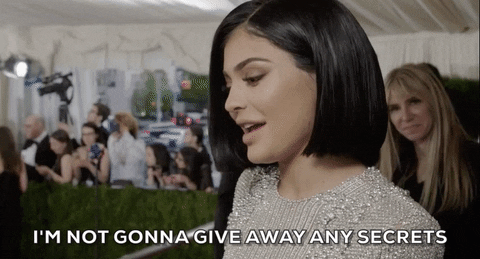 Can we expect a KKW x North makeup collab anytime soon? We hope so. And it had better be packed with lots of blue eyeshadow.
Feature image: Getty.