Nicole Kidman Gets Best Birthday Present Ever From Dream Hubby Keith
Can these two get any cuter?
Just when you thought Nicole Kidman and Keith Urban's lurve couldn't get any stronger, the smitten pair goes and does something like this. And quite frankly we're swooning.
Country crooner Keith surprised wife Nic on her 51st birthday with the best gift ever. The singer, 50, serenaded the Big Little Lies star on stage during his performance at the Country USA music festival in Wisconsin.
The "Blue Ain't Your Colour" singer even went the extra mile for his lady-love's special day by roping in a few backup vocalists. And by 'a few' we mean the entire crowd of concertgoers.
Led by Keith, the sea of fans belted out "Happy Birthday" while the birthday girl herself captured the whole thing on camera. How sweet!
The Aussie couple -- who tied the knot in 2006 -- aren't shy about heaping on the PDA either. They treat a red carpet event or award show like a date night and we can't get enough of their wedded bliss.
There's a lot to be blissful about in the Urban-Kidman household. They share two gorgeous daughters -- Faith, seven, and Sunday Rose, nine -- along with Connor, 23, and Bella, 25 from Nic's marriage to Tom Cruise.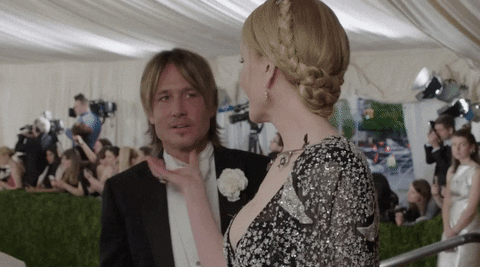 While Keith's music career goes from strength to strength, Nicole's busy scooping up acting accolades left right and centre. Talk about a power-couple.
Call us cheesy but we reckon their greatest achievement has to be their relationship. Keep it up, you gorgeous people you.
Feature image: Getty.