Shark Tank Chocolatier's Recipe For Sweet Success
It's tastes as good as you might think.
Nothing tastes quite as sweet as the taste of success. And no one knows this better than chocolate-loving Arno Backes, founder and master chocolatier of Ganache Chocolate.
On Tuesday's rather sweet episode of Shark Tank, Arno, 48, came face to face with the sharks, seeking $600,000 for a 40 percent stake in his business, which currently has two locations in Melbourne's Collins Street and South Yarra.
After sampling an array of delectable delicacies, the sharks were more than impressed, with Boost Juice founder Janine Allis even describing the sweet treats as "better than sex" -- well, almost.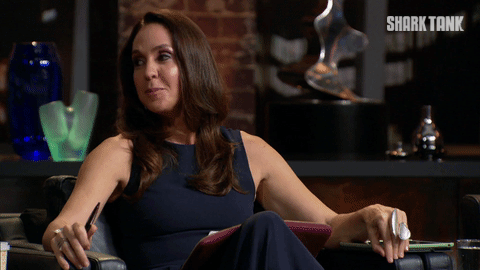 But despite having their tastebuds tantalised, the sharks identified a few cracks in the chocolatier's business plan, with all but one eventually backing out from the pitch.
Ultimately, it was the retail-savvy Allis who finally made the chocolate-loving entrepreneur an offer -- but only after laying down some ground rules.
"[First], that I meet your business partner, and she's not Godzilla. The second one is that you have to get your cost of goods down to 33 percent. The third is the wages have to be a maximum of 30 percent, that shouldn't be difficult," Allis said.
Arno happily agreed to the deal, saying the "once in a lifetime" opportunity of working with the sharks is just what his already successful business needed in order to continue moving from strength to strength.
He described how he already had the tools to make a successful business thrive but that teaming up with a shark would "streamline his processes and take the business to the next level".
"I'm just amazed I had this opportunity, as a small business owner, to be able to have somebody like that sharks on board and have a mentor such as Janine," he said.
"Even if it hadn't worked out with Shark Tank, I would have continued doing what I've been doing and trying to do my best."
Regardless, it's pretty clear that the chocolatier patisserie knows a thing or two about business -- especially considering that in the last year alone he had a profit of $270,000.
Here, the chocolate-loving entrepreneur shares his recipe for success.
Learn the right skills
Nothing beats experience. And in Arno's case, chocolate-making is literally his life. So much so that he has dedicated the better part of his youth nurturing his skills to become the a master chocolatier.
"It started as a 15-year-old with an apprenticeship in a tiny little chocolate patisserie close to the french and Luxembourg border in germany," he said.
After completing his master's degree in chocolate making in Munich, he won the Bavarian championship, and then travelled around the world on motorcycle sourcing out the best coffee and chocolate.
Learn to let go
There's no denying that a chocolate-lovin' connoisseur such as Arno loves to be experimental in the kitchen, but even the greatest ideas can sometimes fail, leaving a bad taste in your mouth.
"In the beginning, I created products that looked fantastic but were not very profitable so I've since learned to let go, and I don't have a problem axing a product now," he said.
"While I've become a better businessperson in recent years, there's still more to learn, which is why I've sought help from the sharks -- I'm just better at making chocolate."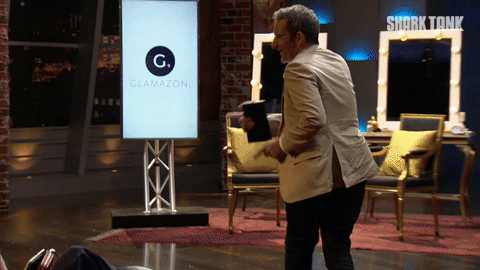 Say no to negativity
One major setback for Arno was his diagnosis of bowel cancer five years ago, which resulted in surgery to remove a tumour and chemotherapy for three months.
But despite being out of action for a while, Arno said he used the life-changing experience as inspiration to make positive change. He now has a good bill of health and works with the Cancer Council as well as running chocolate-making workshops for sick kids.
Learn from the best
Well, this brings us back to Arno's reasoning for going on the show in the first place, which he said was to "learn more about business" by teaming up with a shark such as Allis.
No doubt, there's be a lot to gain from working with the likes of Janine Allis, and as Arno explained, so far, she has been satisfied with all three points she initially addressed on the show.
"She realised my business partner is not Godzilla -- that's for sure, but I also understand her concerns, too. But if my business partner wasn't interested, she wouldn't have let me go on the show," he said.
Moving forward, Arno said he wants to double his turnover in the next 18 months. "I need to get a better marketing strategy and a full time business developer on board -- I don't have the capacity or know-how to do this -- that's where Janine's help will come in handy," he said.
Shark Tank airs 8.40 Tuesdays on TEN and tenplay