So It Turns Out Winnie The Pooh Is Actually A Girl
Wait, what!?
Brace yourself, this may come as a bit of a shock ...
As it turns out, there's something you REALLY need to know about everybody's favourite bear from the Hundred Acre Wood.
Of course, we're talking about none other than Winnie the Pooh, herself.
Yep, that's right. HER!
It seems as though storytellers failed to mention one teenie-weenie -- albeit pretty significant -- detail about the lovable bear our entire childhood. Winnie the Pooh is indeed a girl.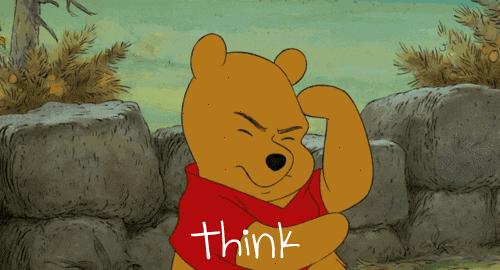 But wait, there's more ...
Winnie is actually short for Winnipeg -- as in the Canadian city -- so despite any romantic ideas you might have about the bear living inside the trunk of an old English oak tree -- yep, you guessed it -- she's Canadian. So what gives?
Well, all is revealed in a new book called Finding Winnie: The True Story of the World's Most Famous Bear, where we find out that Winnie was actually named after a black bear at the London Zoo, who was also called Winnipeg.
The book was written by Lindsay Mattick, the great granddaughter of the soldier who brought the bear to London. His name was Lieutenant Harry Colebourn, who apparently bought the bear for a mere $20 in White River, Ontario during the First World War -- obviously before animals rights were a thing.
Speaking to Here & Now, Mattick said she decided to write the picture book so that she could ensure her family's story would be passed on to her children and their children.
"At some point, I knew I was going to have a child and I thought, there was no better way to explain to them this amazing family story than to do it as a picture book," Mattick explained.
"And so when I found out I was pregnant a few years ago, I basically had this nine month kind of deadline to take my first crack at writing a picture book."
As the story goes, Winnie became somewhat of a military mascot, and he and Colebourn were inseparable -- awww! -- but when the lieutenant had to travel to France to fight in the war, he regrettably had to leave the bear at London Zoo.
It was indeed that very same bear that would later inspire author A.A. Milne to rename his son Christopher Robin's toy bear the same name -- only after after the little boy became infatuated with the bear, visiting him frequently. Milne later went on to write several Winnie books.
So there you go, mystery solved.
You can even see the real-life bear immortalised in statues in London and Winnipeg, and there's even a feature film coming out later this year that tells the story of a grown-up Christopher Robin -- played by Ewan McGregor.
But for now, at least we can give this little lady the respect she deserves. What's more, there's never been a better excuse to get out those classic books out of storage and revisit your favourite friends from the Hundred Acre Wood. Happy reading!
Feature image: Buena Vista Pictures.