Paris Hilton's Clothing Line Is Peak 2000s And You Will Love It
That's hot.
Flip open your Motorola RAZR and alert your gals 'cause style icon and party queen Paris Hilton is releasing a clothing line that will make all your 2000s dreams come true.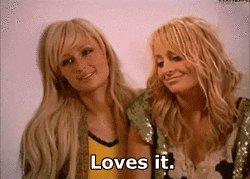 The 37-year-old heiress has teamed up with online fast-fashion giant Boohoo to create the 70-piece collection of Barbie-pink swimsuits, backless leopard-print dresses, diamante halter tops -- HALTER TOPS -- and lots and lots of sparkle.
It's basically everything your mum wouldn't let you wear when you were 16 years old. Now you can live out your teenage dreams -- take that, ma -- in Paris-approved trucker hats, over-sized rhinestone sunnies and split-up-to-there party wear. Tiny dog optional.
Here she is sizzling up a storm in a plunging copper lamé one-piece:
Seriously we are dead. DEAD.
The print. The tiara. The puppy. I C O N I C.
We only have one thing to say about this look, and Queen Paris has taken the very words from our mouth:
Everything is coming up Paris of late and it's about time. The Simple Life star seemed to be left behind once the reality series wrapped in 2007. Her co-star Nicole Richie established herself as a legitimate fashion mogul and business owner, and snagged herself a Madden brother.
Even Paris' go-to party BFF -- her younger sister Nicky -- settled down before her. The 34-year-old married mega-rich aristocrat James Rothschild in 2015 and they now have two kids.
But don't pity Paris. She got engaged to model and actor Chris Zylka in January 2018, and announced her return to music -- let's not forget her iconic 2006 single 'Stars Are Blind' -- with a new song on Valentine's Day. 'I Need You' was dedicated to her 33-year-old fiance.
You know you've reached legend status when the next gen of cool kids are copying your looks. Imitation is the most sincere form of flattery after all, right? Well Kendall Jenner thought so when she donned a near replica of Paris' silver cowl-neck mini dress for her 21st birthday in 2016.
This tweet is unavailable or no longer exists.
Jenner even captioned the snap "vintage Paris Hilton vibes." YAS. Not many of us can casually mention that a member of the most famous family alive literally stole our look.
One thing we're happy to claim is that we are HERE for the Paris renaissance.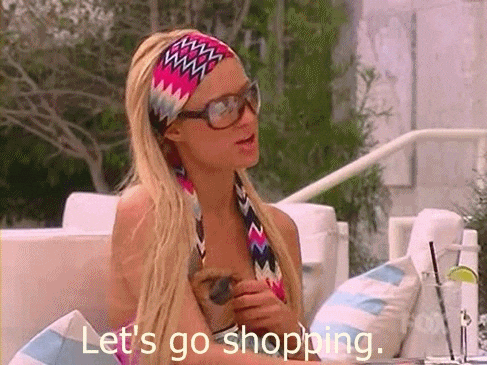 The Paris Hilton x Boohoo collection is priced from $15 to $70 and launches globally on June 20.
Feature image: Boohoo.