Emma Thompson Is Now Officially A Dame And It Feels So Right
That's Dame Nanny McPhee to you.
Actor Emma Thompson is set to receive a damehood from the Queen after being recognised on the Queen's Birthday Honours List for 2018.
The Honours List recognises the achievements of a wide range of extraordinary people across the UK every year. Thompson is being made a dame for her services to drama.
Can we just take a moment to talk about how truly fitting this award is for Thompson? It seems like the woman was born to be a dame. We're super happy for her but how did this not happen sooner? HOW?
This tweet is unavailable or no longer exists.
Fellow actor and funny lady Mindy Kaling is just as thrilled as we are about Thompson's big news. Can we be friends with both of them?
This tweet is unavailable or no longer exists.
Thompson, 59, is more than deserving of the honour. The star of stage and screen has a whopping list of awards to her name. She's won two Academy Awards, three BAFTAs, two Golden Globes, and one Emmy. Yup.
We've cried with her in Love Actually. We were slightly scared of her in Nanny McPhee. She brought the character of Professor Sybil Trelawney to brilliant life in the Harry Potter films. Plus she's a hoot and a half in real life.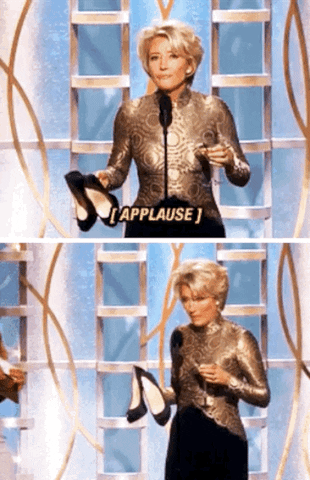 Thompson isn't the only British actor to receive a nod in this year's Honours List. Her Love Actually co-star Keira Knightley, 33, is set to be made an OBE -- that's an Officer of the Most Excellent Order of the British Empire. Nice one, KK.
Everyone's not-so-secret crush Tom Hardy, 40, will soon be a Commander of the Most Excellent Order of the British Empire (aka a CBE). Anyone else feeling a bit flustered at the thought of a Commander Hardy? Surely it's not just us.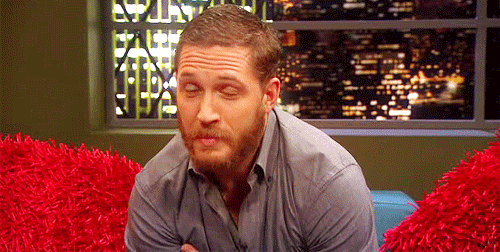 Here's hoping the Venom star has a bit more hair on his head since the last time we saw him. He stepped out with his gorgeous wife Charlotte Riley for Prince Harry and Meghan Markle's wedding in May.
Dame Thompson, 59, is in good company. Fellow thespian Helen Mirren was awarded a damehood by the Queen in 2003 -- three years before she played Her Royal Highness in the film The Queen.
Oscar winner Judy Dench's mantelpiece must be heaving by now. It was back in 1970 when the Queen awarded her the Officer of the Most Excellent Order of the British Empire. What a title. Dench became a Dame Commander 18 years later.
Unlike Thompson, Mirren and Dench -- who were aknowledged for their contribution to the arts -- Angelina Jolie received her damehood in 2014 for her philanthropic work. Alas, Ange can't formally call herself a dame due to her American citizenship. She'll have to settle for honorary dame instead.
Over a thousand Brits from all walks of life are being recognised in this year's list of honours that includes journalists, Olympians, academics, philanthropists and scientists. The recipients are selected by an official Honours Committee which is part of the UK government.
Nominations are open to everyone, although if a recipient isn't British they'll be given an honorary award like Ms Jolie. The practice extends back to Queen Victoria's reign in the 1860s. The awards are given out by the Queen herself at Buckingham Palace later in the year.
We have to sit tight until June 11 to find out which Aussies have made the 2018 Queen's Birthday Honours for Australia. Stay tuned.
Feature image: Getty.