Miguel's Easy Tips To Give Food Waste The Flick
And his recipe for lasagne made out of leftovers.
Chef Miguel Maestre is mad about food waste. Not mad in the sense that he's angry, although the rate at which Australians and the rest of the world dispose of perfectly good food is enough to make anyone cranky. No, he's actually mad -- as in crazy about -- turning what most of us perceive to be food waste into delicious meals.
But why should we feel bad about binning a slightly soft tomato or choosing not to purchase a misshapen carrot? It's not a big deal in the scheme of things, right? Well no -- it's estimated that about a third of the food produced for human consumption is wasted on a global scale. That means for every three avocados we buy, at least one ends up in the trash.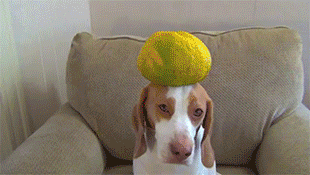 That's one of the reasons Miguel teamed up with OzHarvest -- Australia's leading food rescue charity -- seven years ago. It was even before he started lighting up our screens on The Living Room. He's proud of what he and the organisation have been able to achieve in the years since.
The Spanish-born chef told ten daily about the first function he worked on many years ago where he and the OzHarvest team fed about 60 people in need. The headcount for the most recent one topped 1,500. Not only did they fill empty bellies but they did so using food that would otherwise have gone to waste.
OzHarvest plays an incredible role in distributing for to people in need and divert food waste from landfill. The charity rescues over 100 tonnes of food each week from over 3,000 food donors such as supermarkets, hotels, airports and a little TV cooking show called MasterChef.
Miguel calls Ronni Kahn -- who founded OzHarvest in 2004 -- a "social crusader." And in his opinion we can all be social crusaders in our own way. It's easier than you might think.
We quizzed Miguel on the little steps people -- in particular young people -- can take to tackle food waste on an individual level. Without taking too much time or breaking the budget. The knowledgeable chef was only too happy to share his secrets.
Miguel's top tips for reducing food waste
Planning
Planning is tough but it's a massive part of limiting how much food you end up chucking away. Before you head to the supermarket nail down the recipe/s you want to tackle. This helps you avoid mindless purchases. "Just shop for what you're actually going to use in your recipe," Miguel tells ten daily.
Ban multi-buys
Don't fall for the lure of the multi-buy offers. It might work out cheaper to buy some products in bulk but do you really need a kilo of green beans? Will you actually eat them, or will 950 grams worth be left to wither and die in your fridge?
Stay Icy
If you end up with leftovers then you've gotta freeze baby freeze. Storing leftovers in the fridge means it has a short shelf life -- about four days according to Miguel -- but freezing it extends that lifespan tenfold.
"Before you go to bed pop the leftovers in a container then into the freezer. boom. Now it will last for three months."
Say yes to seconds
Just because an apple or a carrot looks a bit weird or wonky doesn't mean it tastes any different or is any less nutritious than its pretty, perfect cousins. The best thing about saying yes to what Miguel calls "seconds" is that a lot of supermarket chains sell their imperfect fruit and veggies at a discount. Bonus.
"Buying 'seconds' helps reduce food waste and it puts less pressure on farmers to produce perfect crops," Miguel explains.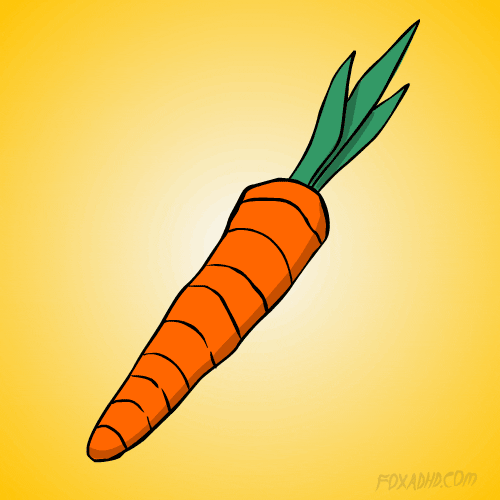 Be flexible
If you're faced with an odd collection of ingredients in your kitchen avoid the temptation to go out and buy more to adhere to a specific recipe. Instead think about adapting your ingredients to a flexible dish that accommodates a variety of bits and bobs. Miguel's favourites are risotto, curry, paella, lasagna, pasta or bolognese.
"You could put anything in a bolognese! Chicken, veal or pork mince. Even chopped up sausage," he says.
Miguel teamed up with Travis Harvey, OzHarvest's Executive Chef at the Oz Harvest Kitchen, to whip up a "leftover lasagne" using ingredients donated to the charity. While you might not be on the receiving end of donated vegetables we're sure you've got some less-than-fresh -- but still totally edible -- veggies in the crisper at home.
Don't panic if your ingredients don't match up with Miguel's recipe below. Be bold and switch out the pumpkin for zuchinni, eggplant or sweet potato. Whatever you have at hand. And yes -- you can make pasta from scratch. Miguel promises us it's dead easy.
Miguel's Roast Pumpkin Lasagne
Prep time: 40 minutes. Cooking time: 80 minutes. Serves: 8.
Ingredients
Dough -- 300g pasta flour; 3 eggs; salt.
Filling -- 1 butternut pumpkin, skin on and diced (roast and reserve seeds for pesto -- see recipe below); olive oil; 1 onion, diced; 6 cloves of garlic, sliced; 1 bunch of silverbeet, shredded; salt; 500ml tomato passata.
Bechamel -- 1L full cream milk; 70g butter; 70g flour; salt and pepper; 1/3 cup; grated Parmesan.
Method
1. Make a well with the flour in the middle of the bench and add the eggs. Incorporate the flour a little at a time until the dough comes together.
2. Turn out onto a bench and knead lightly until smooth. Wrap with cling film then rest for 60 minutes.
3. Cut into fist sized balls, flour and roll through pasta maker.
4. Coat pumpkin with olive oil and salt and roast at 190C for 30 minutes or until soft and lightly caramelized.
5. Cook onion and garlic until soft, add silverbeet and cook until just wilted.
6. To make the béchamel, melt butter in a saucepan, add flour and cook until lightly golden. Add milk a little at a time, stirring to avoid lumps. Season, add cheese and reserve.
7. Assemble lasagne by layering pasta sheets, tomato passata, vegetables and béchamel sauce in a baking dish.
8. Bake uncovered at 190C for 30 minutes or until golden.
9. Top with pumpkin seed pesto and serve.
Pumpkin Seed Pesto
Prep time: 5 minutes. Cooking time: 5 to 10 minutes. Makes: 1 cup of pesto.
Ingredients
1 cup pumpkin seeds, dry toasted in a pan until golden; 2 bunches of basil, leaves picked; 1 bunch of rocket; 3 cloves of garlic; 60g Parmesan; olive oil; salt and black pepper.
Method
1. Blend until fairly smooth, adding a little olive oil at a time.
2. Adjust seasoning and reserve for use with the pumpkin lasagne or any way you like.