Ginger-Haired Emoji Finally Has Arrived
And it's about time, quite frankly.
Well, it's finally happened, people... after years of lobbying and campaigning, ginger-haired people have been given their very own emoji. And it's about time.
What took so long?
The flaming-haired emoji -- which will officially roll out on June 5 in the US -- is just one of 157 new symbols to be added to the emoji catalogue by the Unicode Consortium -- bringing its total count to 2,823.
The decision to include a ginger icon comes much to the delight of redheads everywhere, who according to Emojipedia has been one of the most complained about issues for avid emoji users.
This tweet is unavailable or no longer exists.
The announcement didn't come without a fight, however, with those digi-peeps at Silicon Valley speculating whether or not there was, in fact, enough red-headed folk in the world to justify having an emoji made -- gee, thanks!
But nonetheless, victory was ours. Or should we say, the 140 million red-headed people around the world -- which is less than two per cent of the world's population.
The ginger emoji will come in a range of options, including varying skin tones and genders, and will make its debut alongside other emoji newbies, such as cupcakes, bagels, toilet paper and kangaroos -- at least we're in good company.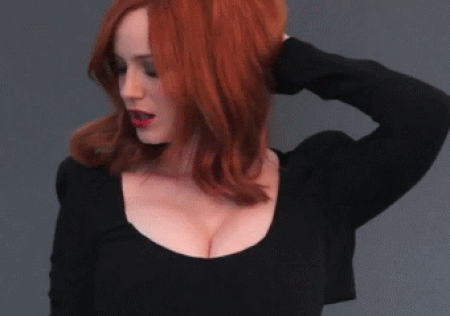 "The man and woman emoji can now have various hair styles (red-haired, curly-haired, white-haired, and bald), and the new superhero and supervillain support genders and skin tones. The new leg and foot also support skin tones," the Unicode Consortium wrote.
Upon hearing the news, ginger fans everywhere took to social media to share in their delight.
"Tomorrow is a landmark day for gingers as a new addition is made to the emoji universe after a lengthy period of lobbying," one person wrote.
This tweet is unavailable or no longer exists.
"Finally! they are releasing a ginger/redhead emoji! representation!" another person said.
This tweet is unavailable or no longer exists.
"So happy apple are FINALLY giving us redheads a ginger emoji and I can't personally wait to use it for everything," a third person added.
This tweet is unavailable or no longer exists.
While the decision has garnered lots of conversation among fans on the Twittershere, we dare say there's probably a host of our favourite celebs who are equally as happy to hear that there is finally is an emoji to represent their golden locks.
Here are some ginger celebs that will no doubt be sharing in the merriment.
Harry, Duke of Sussex
Bryce Dallas Howard
Eddie redmayne
Jessica Chastain
Sam Heughan
Julianne Moore
Keneti James Fitzgerald aka "KJ" Apa
We expect the new icons to begin rolling out Down Under from tomorrow. And if history repeats itself, Twitter will be quick to update its system. But depending on your choice of device, you may not notice the new additions until later in the year when your operating system updates.
Feature image: Getty/Emojipedia.