Lady Gaga's Week Of Killer Looks Hint At Return To Wild Fashion Past
All that was missing was that meat dress.
My mum always told me that life wasn't meant to be a fashion parade but it seems that Lady Gaga never got the memo. And how glad we are. Mother Monster took New York City by storm over the past week and a bit with not one, not two but 16 -- SIXTEEN -- wonderfully over-the-top outfits.
We're talking two fresh looks each and every day. Yep. And I'm over here mustering the effort to reapply lippie. But Gaga is no mere mortal. Oh no. Not only did she rock some seriously outrageous threads she did so when the average temperature was a steamy 31 degrees.
No sweat for our girl Gaga however. She sailed through the NY streets like they were her own personal runway which TBH they are. The 'Million Reasons' singer looked fresh as heck in outfits by Fendi and Aussie brand Zimmermann.
Is this Gaga's way of hinting a return to her OG -- that's original in internet speak people -- days? All the hallmarks are there. Animal print. Over-sized shoulders. Platform boots. And leather. Lots of leather. She was even spotted with a hair bow.
That could be the case. On April 9 Gaga posted a throwback to her early days to celebrate the tenth anniversary of her hit single 'Just Dance'. And it was a not unwanted blast from the past in our opinion. But not everyone is happy to see shades of the old Mother Monster return.
Whether she goes right back to her meat dress days or keeps it relatively tame by comparison you can guarantee we'll be watching the Gaga fashion parade from the wings. Girl can do no wrong on our eyes.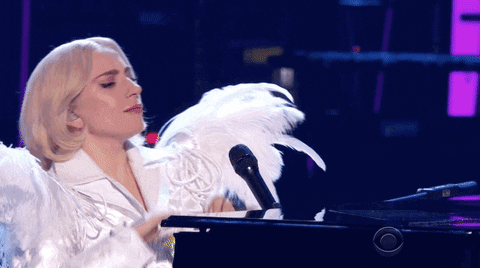 May 24
Look One
Look Two
May 25
Look One
Look Two
May 26
Look One
Look Two
May 27
Look One
Look Two
May 28
Look One
Look Two
May 29
Look One
Look Two
May 30
Look One
Look Two
And the parodies are already here.
May 31
Look One
Look Two
Feature image: Getty.