Your Favourite Fast Food Joint May Be Healthier Than You Think
But all of them could try harder, quite frankly.
Australia's fast food industry has come under scrutiny after a first-of-its-kind report has revealed some our most favourite takeaway restaurants aren't doing enough to make healthy foods more accessible to everyone.
The report, released by Deakin University's Global Obesity Centre, examined 11 of the biggest fast food chains and ranked them not by healthiness but according to their efforts to promote healthy eating. And the results were ... well, interesting to say the least.
The eateries were given a score out of 100 based on six key areas -- including policies addressing obesity and nutrition, commitment to reducing salt, sugar and saturated fat, and accessibility to healthier options -- but not one restaurant managed to score a result over 50.
The results peaked at 48/100, with Subway, McDonald's and KFC being the highest performers. The remaining companies -- Nando's, Hungry Jack's, Pizza Hut, Chicken Treat, Red Rooster, Oporto and Grill'd -- scored substantially lower, ranging from 10 to 31.
Only two companies (Subway and Nando's) reportedly engaged with the assessment process by providing information and feedback, while the review of the other nine fast food chains was based solely on publicly-available information.
The report's lead author, Associate Professor Gary Sacks, said fast food is no longer just the occasional treat, with the average Aussie household spending almost 32 per cent of its food budget on takeaway and eating out, commenting that fast food restaurants need to address health concerns.
"Unhealthy diets are creating a public health crisis in Australia. Every part of our community, including the fast food sector, needs to do their part in making the healthy choice the easy choice for all Australians," he said.
And the winners are...
Subway, 48/100
Subway's areas of strength were its strategy to actively make foods healthier, product formulation, nutrient labelling, and accessibility to healthier options. The report stated the eatery could further improve its score by committing to phasing out free refills of soft drinks.
This tweet is unavailable or no longer exists.
McDonald's, 42/100
Are we surprised to hear that the "golden arches" ranked so well? Maybe not. Over the years, we've seen the family restaurant reinvent its menu for the better multiple times. A suggested area of improvement in the report was to eliminate cartoon characters and toys with strong appeal to children.
KFC, 41/100
In addition to making a commitment to improving kilojoule menu board labelling and introduce healthier menu items, Colonel Sander's famous restaurant came in third place. Suggested areas of improvement were to have healthier options and not sponsor events popular with children.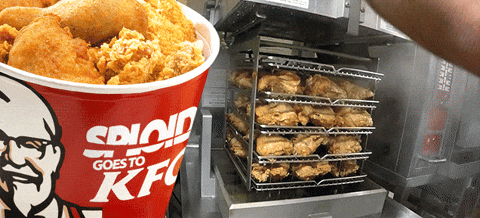 the not-so-good results...
Oporto, 11/100
While the popular grilled chicken and burger restaurant scored well in areas such as nutrient labelling and initiatives for responsible advertising, it had little disclosure of its approach to health and nutrition, which probably explains its low score. Suggested areas of improvement include making healthier options more accessible and adopting healthy food partnerships.
Grill'd, 10/100
Like Oporto, Grill'd had little disclosure of its approach to health and nutrition, which undoubtedly affected its score. However, the report did acknowledge that the chain did identify health as a focus and commits to using healthier frying oils and has reduced sugar in its items. Despite this, Grill'd tops the charts in terms of customer satisfaction, a Ray Morgan study reveals.
This tweet is unavailable or no longer exists.
Domino's Pizza, 3/100
Domino's came in last place, sadly scoring zero in most of its categories except for nutrition labelling and external relationships. The report revealed multiple areas where the fast food chain could improve its score, such as making nutritious food more accessible and reducing unhealthy ingredients.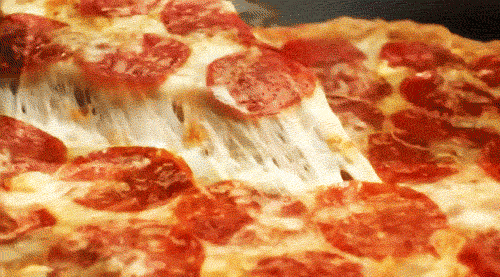 The final word...
While the report showed that some of the fast food companies have taken an active interest in health and nutrition, Associate Professor Sacks said it's clear there's more work that needs to be done.
"There's a real opportunity for fast food companies to help address the problem by introducing policies that make healthier choices, like water and fruit or salad, the automatic option for kids' meals," he said.
One of the key issues raised in the report was how unhealthy items -- typically high in salt, sugar and fat -- are cheaper than healthier alternatives.
"The majority of items we see heavily promoted are unhealthy ones, like $1 frozen cokes, which clock in at more than 15 teaspoons of sugar, or two-for-one whoppers, which each contain a whopping 40 grams of fat," he said.
"It's all about making the healthy option the easy option, and that means making it more affordable too."
Feature image: Getty.