What You Need To Know About The Measles Outbreak In Australia
Not all comebacks are a welcome surprise.
Queensland Health has issued a measles alert after a child was diagnosed with the disease after travelling from Delhi to Brisbane last week.
The child visited a number of locations while unknowingly being infectious, prompting health authorities to be on the lookout for further cases.
In a statement issued by Metro South Health on Monday, doctors said residents in the Brisbane and Logan areas in particular need to be on alert for symptoms and should speak to their GP immediately if they are unsure of their immunity.
Taking to social media, the health authority confirmed the child -- who was on a Thai Airways flight from Dehli -- arrived at Brisbane Airport last Tuesday before visiting a number of locations in Brisbane, including a Springwood shopping mall.
This tweet is unavailable or no longer exists.
Everything You Need to Know About Measles
Over the years, the old-school diseases that once wiped civilisations out are no longer a problem in Australia -- thanks to our high vaccination rates -- but every so often, we hear about one making a comeback -- prompting us to question our health practices. Case in point: the Brisbane measles alert.
Metro South Health public health physician Dr Bhakti Vasant said, given the large number of people potentially exposed, it's likely we will see further measles cases in Brisbane and elsewhere in the upcoming weeks.
"Measles is one of the most infectious of all communicable diseases and is spread by tiny droplets through coughing and sneezing," Dr Vasant said.
"True measles is a serious viral infection that causes fever, cough, runny nose, then a red spotty rash and sore eyes a few days later," she said.
The telltale rash is the hallmark of the disease -- but it's often confused with other rashes. Measles is unique in that it produces a splotchy reddish rash that starts on the face and works its way down your body over a few days until it covers the entire body.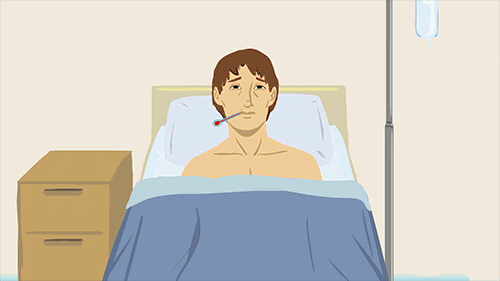 "Symptoms usually start around seven to 10 days after infection but sometimes longer so anyone who develops measles-like symptoms within the next fortnight should contact their GP for advice," she said.
How To Treat Measles
There is no prescription medication to treat measles -- although the virus and symptoms typically disappear within two to three weeks. In most cases, your GP will recommend fairly conservative measures, such as rest, plenty of fluids, and simple analgesia for aches and pains.
If left untreated measles can lead to serious health complications, including pneumonia and encephalitis (brain inflammation). But other issues include diarrhoea and vomiting, respiratory infection, ear problems and pregnancy complications.
Dr Vasant said although complications are uncommon they can be very serious, with approximately 30 percent of adults with the disease being hospitalised.
Dr Vasant said anyone who may have come into contact with the child -- either at Brisbane airport or in the community -- and is uncertain of their immunity to measles should speak to their GP.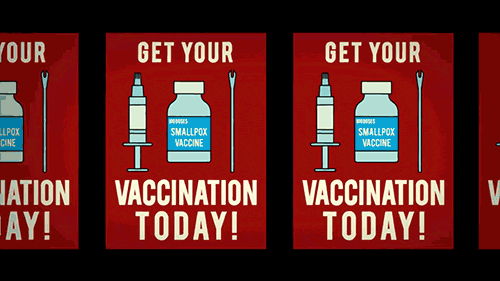 Immunisation is your best protection against catching measles. But while the disease is rare in Australia, it's imperative to ensure your jabs are up to date because people coming from overseas can carry the virus -- putting you at risk.
There are two types of measles vaccines. The first type, a combined measles, mumps and rubella (also called German measles) is a triple antigen vaccine commonly known as the MMR vaccine.
The second type is a combined measles, mumps, rubella and varicella (chicken pox) vaccine -- referred to as the MMRV vaccine.
"If people are adequately vaccinated with two recorded doses of Measles Mumps Rubella (MMR) vaccine, they are very unlikely to get the disease," she said.
"It is particularly important for travellers to get vaccinated before leaving Australia. Please speak to your GP regarding vaccination before travelling," she added.
For more information, talk to you GP or contact 13 HEALTH.
Feature image: Getty.